Birthdays of the Month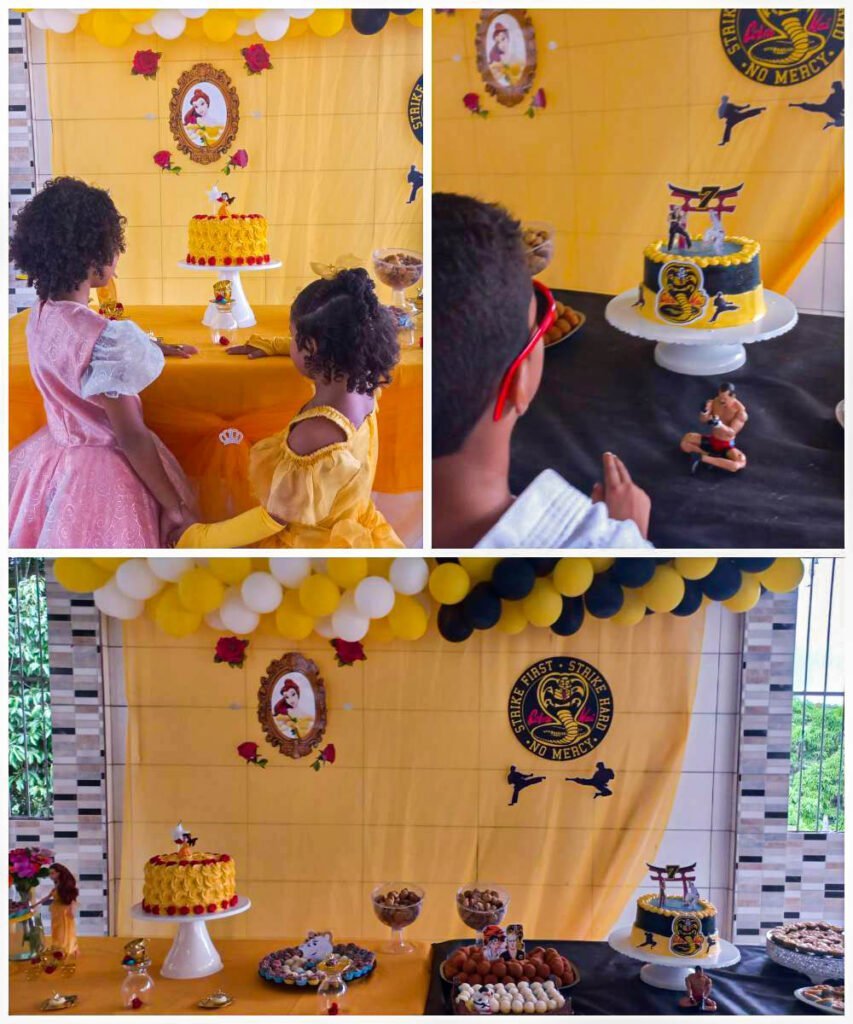 Three of the little ones celebrated birthdays this month and you won't believe the themes they chose for their party around here!
The themes were chosen by the children themselves: Beauty and the Beast and Cobra Kai. Our kids had a ton of fun.
It was an afternoon of much joy, games, dances, and delicious food. Everything was done with great care and love.
Caretaker's Day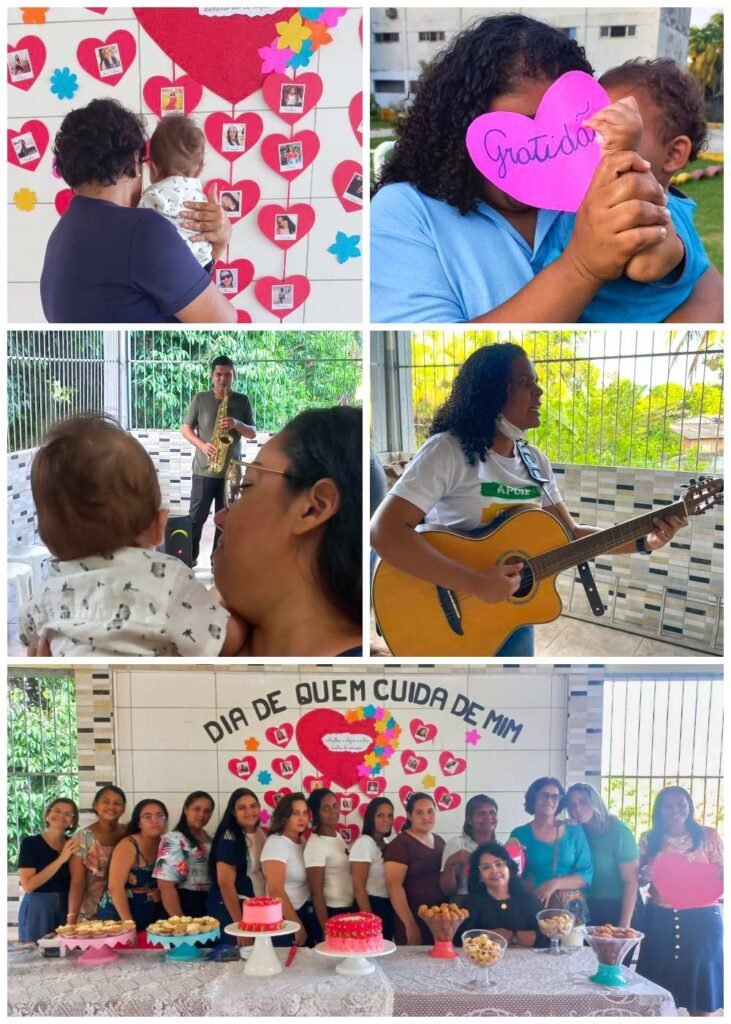 Have you ever heard of Caretaker's Day? No? We'll tell you all about it!
Caretaker's Day was created by us in this mother's month of May to honor the women who dedicate themselves daily, caring for our children with so much love.
It was a beautiful and very emotional party. Our children prepared thank you messages and delivered them to the "aunties", we also had musical performances with the saxophonist Wagner Oliveira and our talented social media intern Elinai.
National Day Against Sexual Abuse and Exploitation
May 18th is the National Day Against Sexual Abuse and Exploitation of Children and Adolescents. Every day, children and adolescents are victims of sexual abuse and exploitation.

Our mission is to guide them on how to identify the signs of abuse and what to do about them, as well as to provide assistance to the ones who have been victims. On this day, we had an open discussion between our kids and staff about this very important subject.
Technical Visits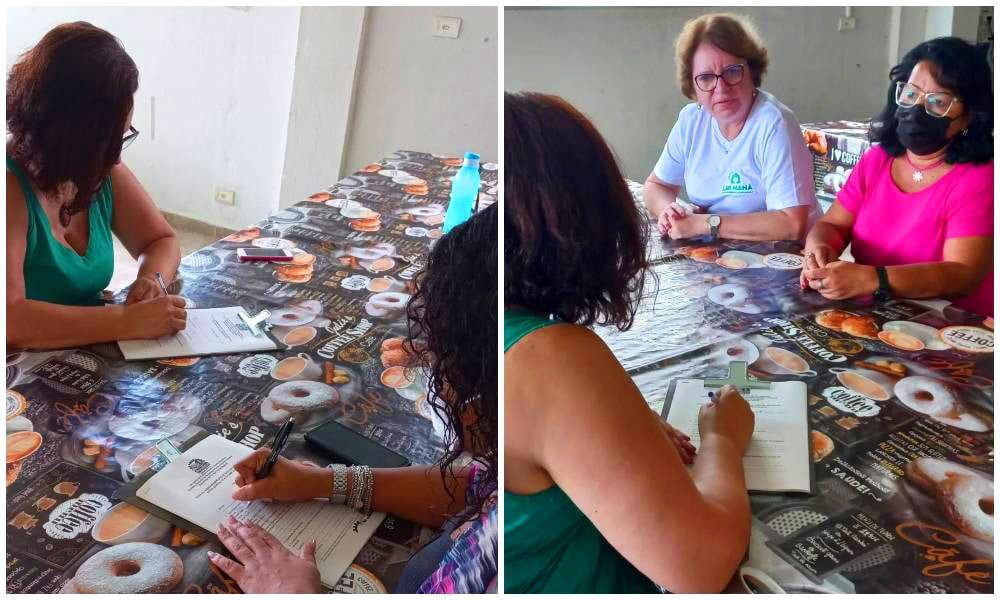 As usual, we received the visit of the Secretary of Social Policies and Human Rights of Paulista to conduct an inspection of the services performed here.
The objective of these visits is to evaluate what is provided for the children. We are very happy to have consistent positive feedback, since we always work hard to offer the best we can for the kids. ⠀⠀⠀⠀⠀⠀
Vaccination Cards
The Health Department, through the Chã da Mangabeira Health Center, came to Lar Maná to update the vaccination cards of our little ones. Taking care of our children's health is a fundamental part of our jobs here. ⠀⠀⠀⠀⠀⠀
Dental Care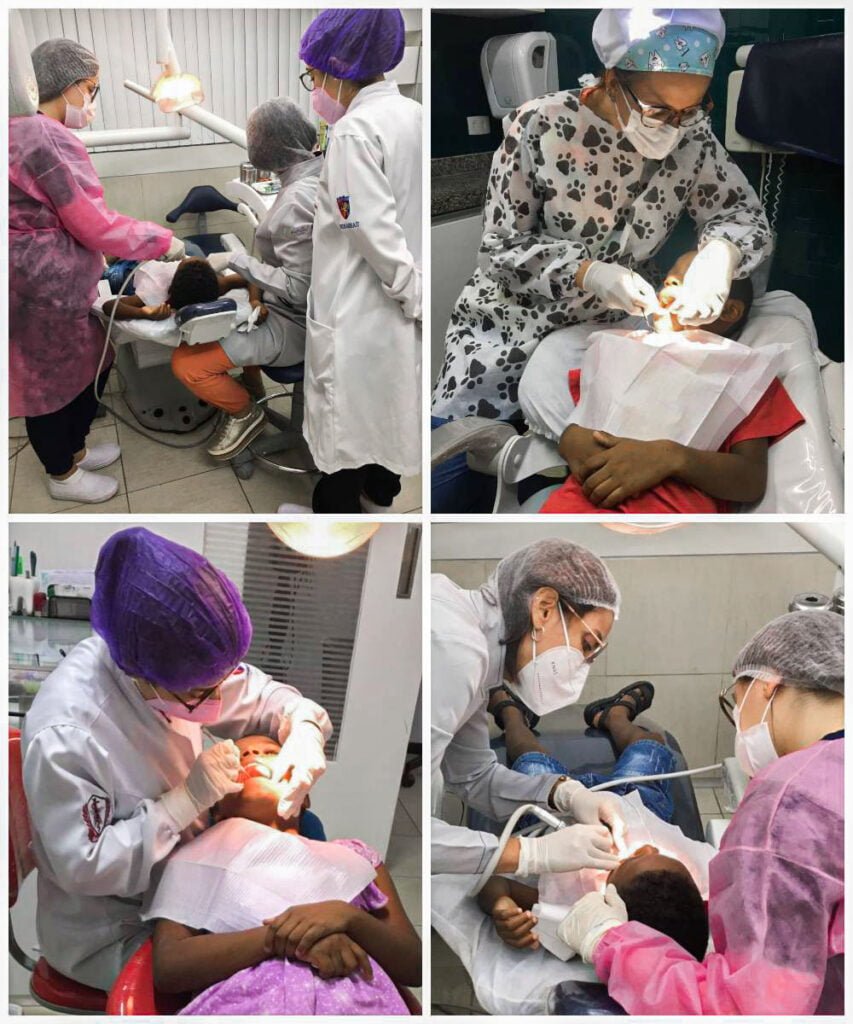 Here at Lar Maná, our little ones are blessed to count on a wonderful team for their dental treatments:
Dr. Renata Leitão, Dr. Anamélia Lapa, Dr. Veronica Luna and Dr. Angélica Rocha. We are extremely grateful to this amazing group of dentists for their generosity and care! ⠀⠀⠀⠀⠀⠀ ⠀⠀⠀⠀⠀⠀ ⠀⠀⠀⠀⠀⠀ ⠀⠀⠀⠀⠀⠀
Mental Health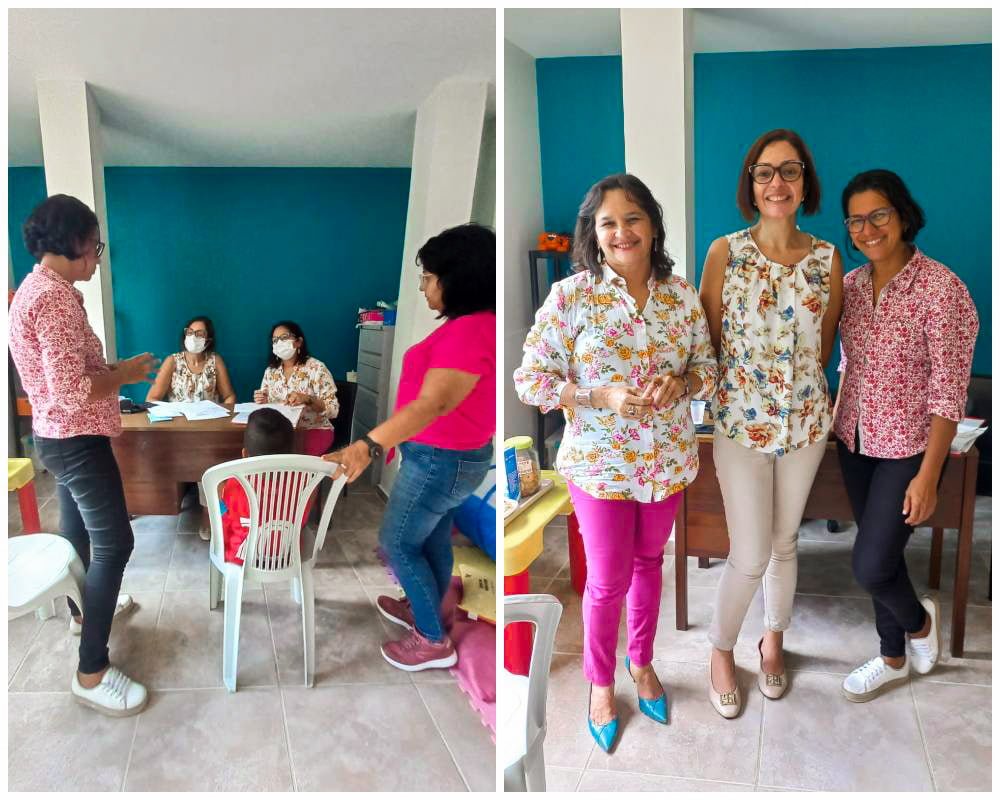 The children welcomed here at Lar Maná come from backgrounds of abuse, violence, and neglect. Consequently, it is common for them to develop traumas and disorders. Our mission is to work through these disorders, and one of the ways we do this is through psychological and psychiatric support.
We have a team of psychologists at Lar Maná that provides daily assistance for the children, but we also welcome other specialized professionals to care for their needs in the best way possible. This past month, psychiatrist Dr. Eliete Machado and psychologist Sônia Arruda came by to provide consultations for the kids. ⠀⠀⠀⠀⠀⠀ ⠀⠀⠀⠀⠀⠀
Physiotherapy Sessions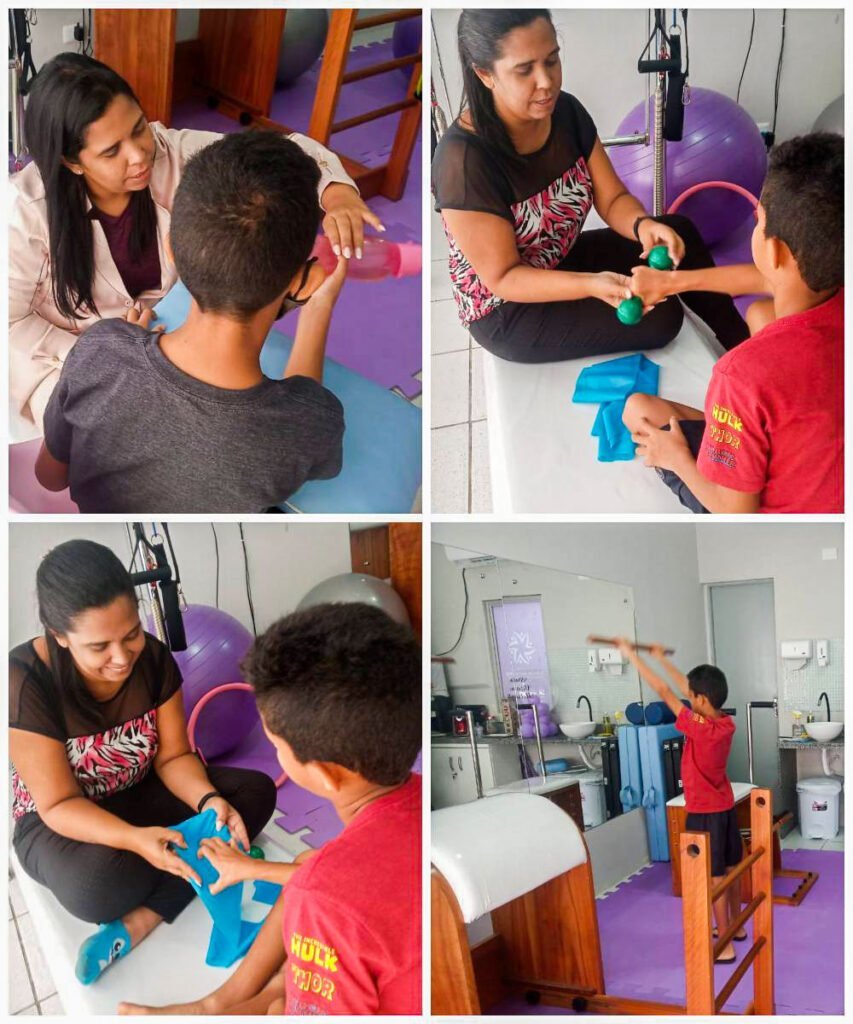 If you have been up-to-date with our latest news, you might remember that one of our little ones had to undergo hand surgery.
Thankfully, he is recovering well, but he was in need of 20 physiotherapy sessions to recuperate mobility. We asked for help on our social media and found physiotherapist Talita Raquel, who generously accepted to provide the sessions. Our little one has already started his treatments and continues to recover daily!
God has placed very special and kind people in our path.
We can only thank Him for this blessing! ⠀⠀⠀⠀⠀⠀ ⠀
Maintenance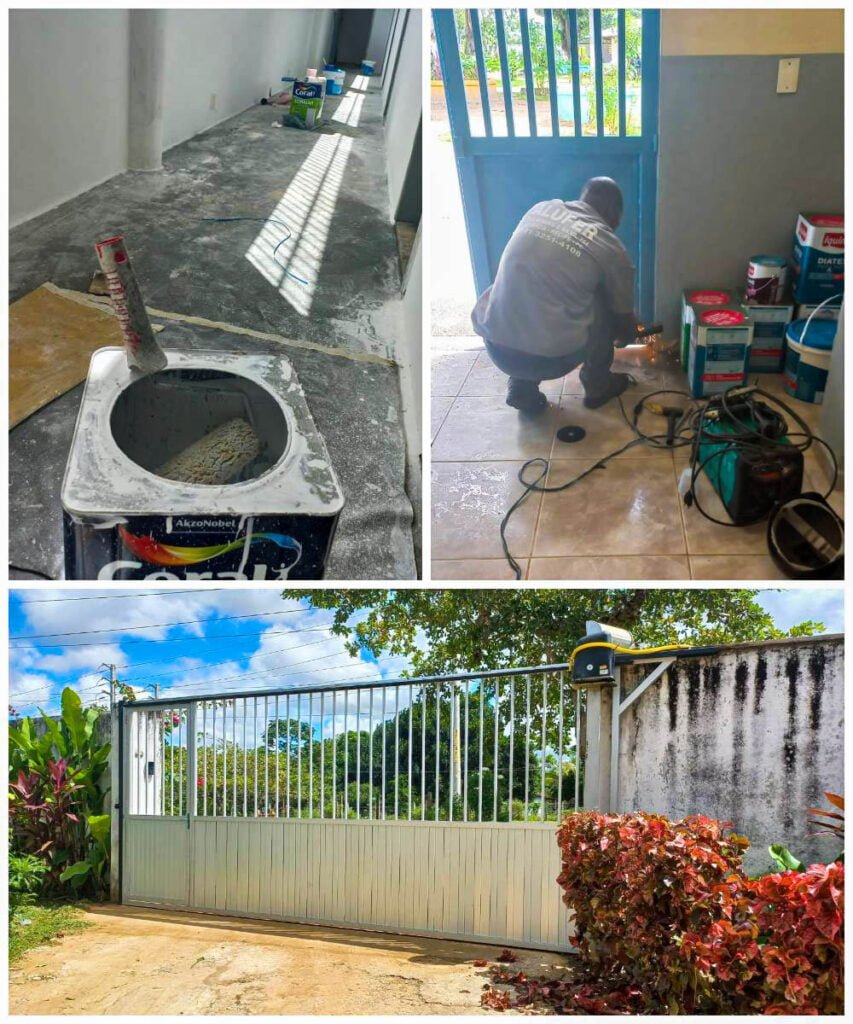 We were able to replace the main gate that was very rusty, besides other repairs that provide more safety to our space. It is very important to take care of our facilities, providing safety and well-being for our children. ⠀⠀⠀⠀⠀⠀
Team Training
We know that team building and workshops are very important for employees and companies to align their objectives, mission, vision, and goals.
Here at Lar Maná, we have developed monthly trainings with our social educators to learn about the challenges they face daily and find solutions together. It is also an opportunity to strengthen relationships within our staff.
Caring for those who care is extremely important around here! ⠀⠀⠀⠀⠀⠀
Did You Know You Can Have a Positive Impact on the Life of an At-risk Child?
Over the years, sponsoring a child has been one of the most effective ways to help them develop a positive self-image, get an education and rise up out of poverty.
When you join our dedicated team of professionals and volunteers through sponsorship, we work together to guarantee the physical well-being, mental health and spiritual development of that child.
If you want to be closely involved with the transformation of an at-risk child, you can now personally sponsor a child who lives at Lar Maná from wherever you are!
Click the link to start your journey of positively impacting a child's life. https://www.larmana.org/sponsor-a-child/