Mission Accomplished
If you know Lar Maná, you must know that we take care of our children until they receive a safe and loving new home. Sometimes this home comes through adoption and other times through reintegration. In the month of May, we had a family reintegration
Here at Lar Maná, we have a mission to care for our children until they are given a safe and loving new home. Sometimes, this home comes through adoption and other times, through family reintegration.Today, we want to share some good news with you. In the month of June, we had two adoptions and four reintegrations! We were very happy to witness that and invite you to keep these families in your prayers.
Planting and Harvesting
Nature never fails to surprise us, right? The magnitude of the trees, the possibility to plant and harvest… It is a privilege to be able to appreciate and be a part of caring for the environment.
In June, we had a week dedicated to caring and learning about this amazing nature. Our children and teenagers participated in fun and practical activities and learned a lot during the "environment week".
June Workshops
In this month's workshops, our children participated in several art and cognitive stimulation activities, funded by Banco Santander's Amigo de Valor Project. It is very gratifying for us to be able to see the development of each one of our little ones!
Church Service
Every Sunday we have a little church service for our children and teenagers. These are special moments, where a seed of faith and hope is planted in each of the children as they learn about Jesus. We have moments of reflection that have helped us in our journey with the children at Lar Maná.
Health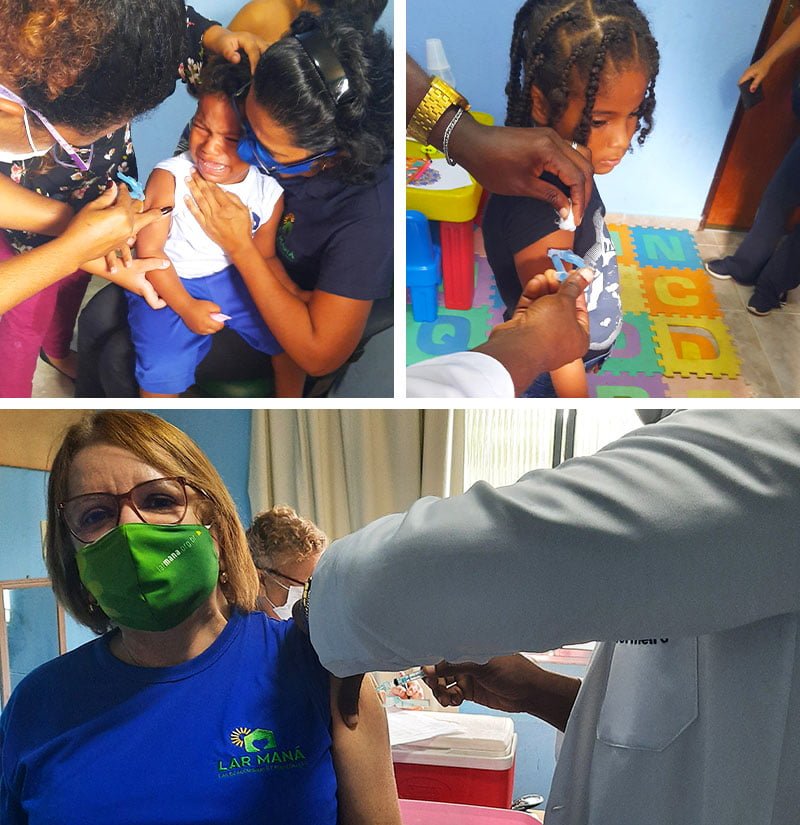 True angels! This is our best definition for the health professionals who have been taking care of our children, teenagers, and employees. Last month, everyone was vaccinated against the H1N1 flu through a partnership with the vaccination center in Chã de Mangabeira – Paulista, where all the professionals are always very loving.
Dental Treatments
If you have read our news from May, you must be aware of the journey that is going to the dentist with our little ones who have started dental treatments. The children are being accompanied by amazing dentists and have followed up on their procedures. We are so thankful to have such caring and competent professionals assisting us.
Against Child Labor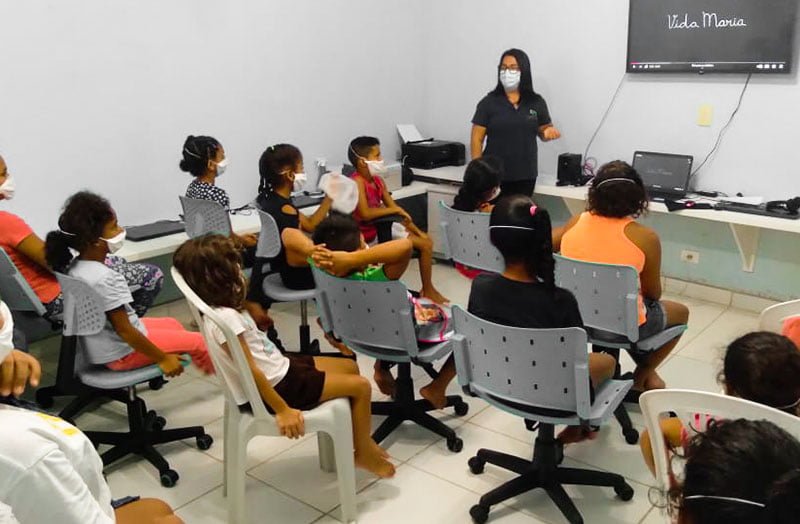 "It's too sad, too early, it's too cowardly to cut childhoods in half."
Here at Lar Maná, we believe in a childhood full of love, play and learning.June 12th was the World Day Against Child Labor and here, we continue on a fight against it through the lectures and workshops we held for the children on the subject.
Corn Festival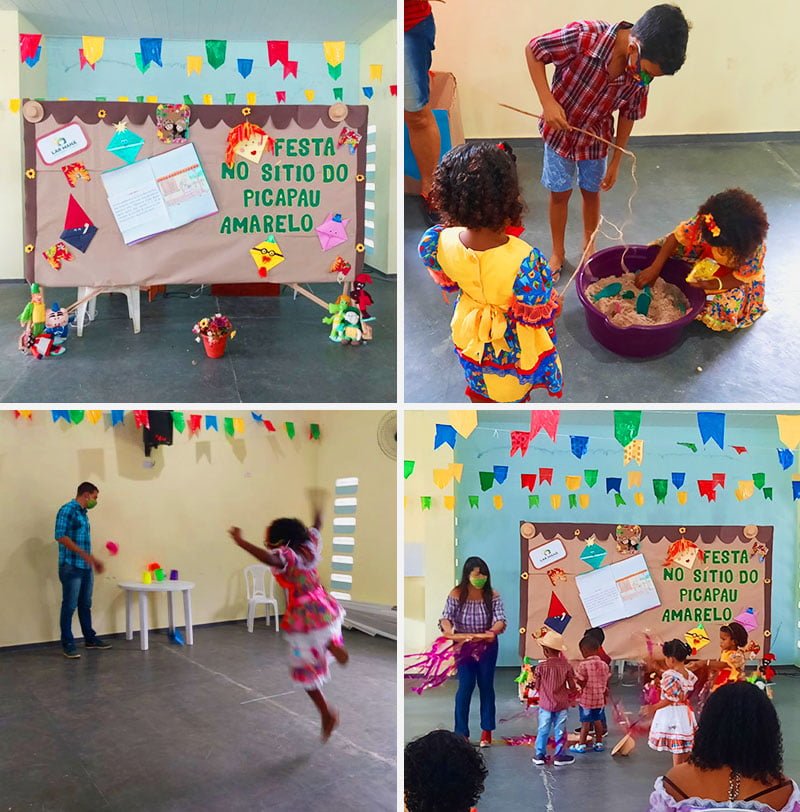 In June, we celebrate "Corn Festival", a day filled with typical foods (mainly corn dishes) and games! The children dressed up and participated in everything, including the preparation of the party. It was a very happy afternoon!
Did You Know You Can Have a Positive Impact on the Life of an At-risk Child?
Over the years, sponsoring a child has been one of the most effective ways to help them develop a positive self-image, get an education and rise up out of poverty.
When you join our dedicated team of professionals and volunteers through sponsorship, we work together to guarantee the physical well-being, mental health and spiritual development of that child.
If you want to be closely involved with the transformation of an at-risk child, you can now personally sponsor a child who lives at Lar Maná from wherever you are!Click here to start your journey of positively impacting a child's life.