Donation from the Navy
We don't have enough words to express how grateful we are for all the love from the Naval Hospital in Recife and the Apprentice Sailors School of Pernambuco. We received generous food donations from the group, led by Commander Rogério Alves Ribeiro.
Months ago, we met Captain José Macedo while taking the children to the movies, and since then, his entire team has been a blessing to Lar Maná.
Children's Camp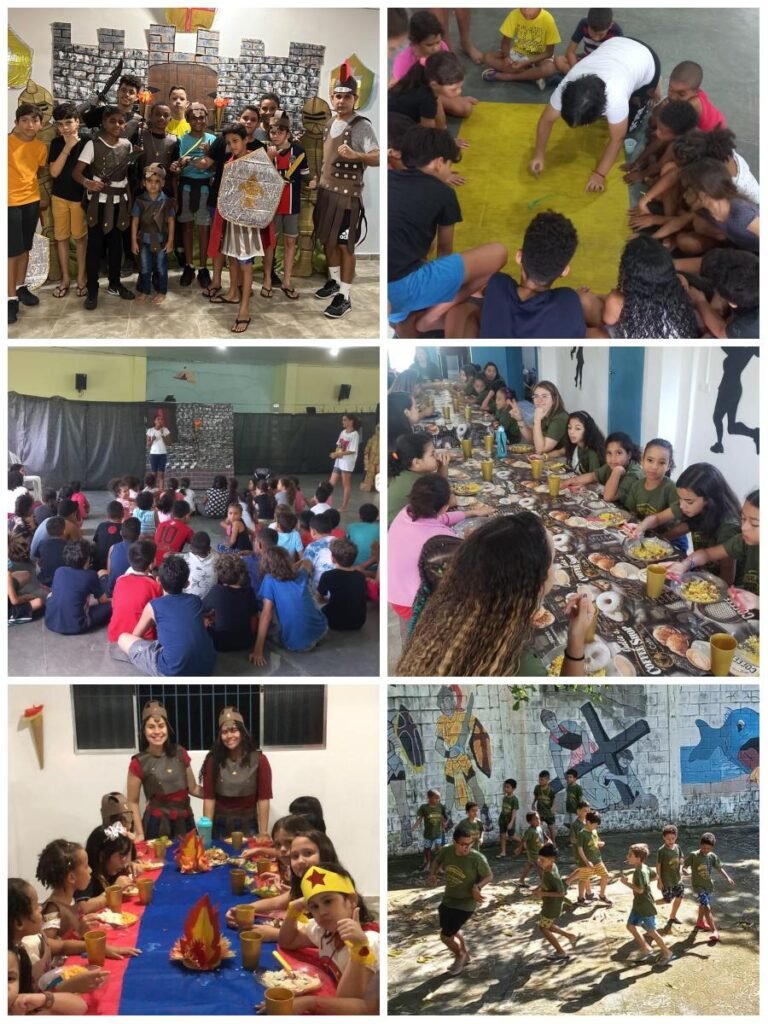 Our kids' vacation month was definitely a lot of fun around here! From July 7 to 10 we had the pleasure of hosting Acampakids, a children's camp organized by the Church of Christ in Recife.
Imagine over 60 children jumping around, playing and learning about Jesus together in our home? These were definitely some special days! Our kids over 7 years old also participated in the activities and loved it.
Events like this are very important because besides providing some priceless moments for the children, they are a way of helping us financially.
"Dealing with Emotional Pain" Workshop
The kids at Lar Maná come from very challenging backgrounds of pain, suffering and neglect. This causes emotional wounds that require a lot of patience, attention and love to heal.

On July 25 and 26, we welcomed American missionary Pat Yearwood to lead the workshop: Dealing with Emotional Pain. It was a wonderful learning opportunity for our staff to reflect on the subject and better care for the children they love so much.
"You Are What You Eat!"
I'm sure you have heard this phrase somewhere before. It describes the relationship between our health and our food. Learning that from an early age is crucial to develop good eating habits.
With this in mind, we welcomed nutritionist Kennia Borges to teach our children about healthy eating. The children were divided into groups to facilitate teaching and learning. Several activities were done to work with senses like texture, smell and taste. Then, they identified together which foods are considered healthy and which ones should be avoided or eaten less frequently.
They all had lots of fun and learned a lot.
Blood Testing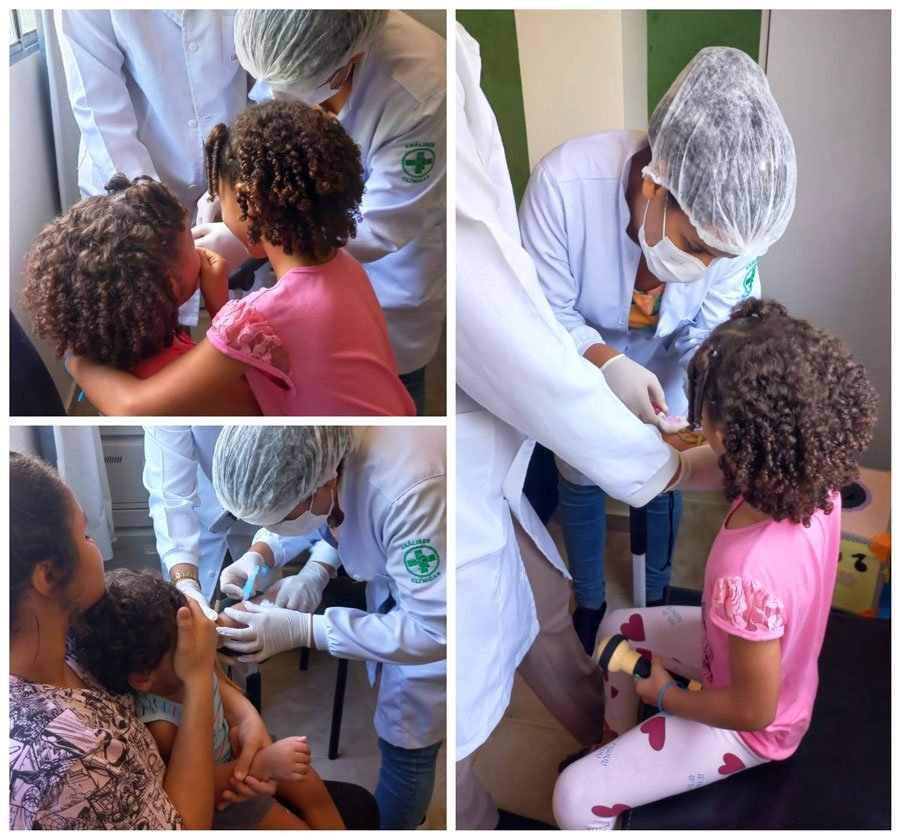 Nurses Raquel and Maria, from Elo laboratory, visited us here at Lar Maná to collect blood tests from the kids.
It's always tough when this happens, but the procedures are necessary for us to monitor the little ones' health conditions. Our special thanks to the kind nurses who are always very patient with our little ones.
Technical Visits
This past month was no different when it comes to we received here at Lar Maná the visit of the Secretariat of Social Policies and Human Rights of the Municipality of Paulista to conduct an inspection and analysis of our structure and services.
The objective of these visits is to evaluate the conditions of the facilities and of what is provided for the children here at the Home. We are very happy to have our evaluations be positive, because we always strive to do and offer the best for our children.
Did You Know You Can Have a Positive Impact on the Life of an At-risk Child?
Over the years, sponsoring a child has been one of the most effective ways to help them develop a positive self-image, get an education and rise up out of poverty. When you join our dedicated team of professionals and volunteers through sponsorship, we work together to guarantee the physical well-being, mental health and spiritual development of that child.
Click the link to start your journey of positively impacting a child's life. https://www.larmana.org/sponsor-a-child/