15th Anniversary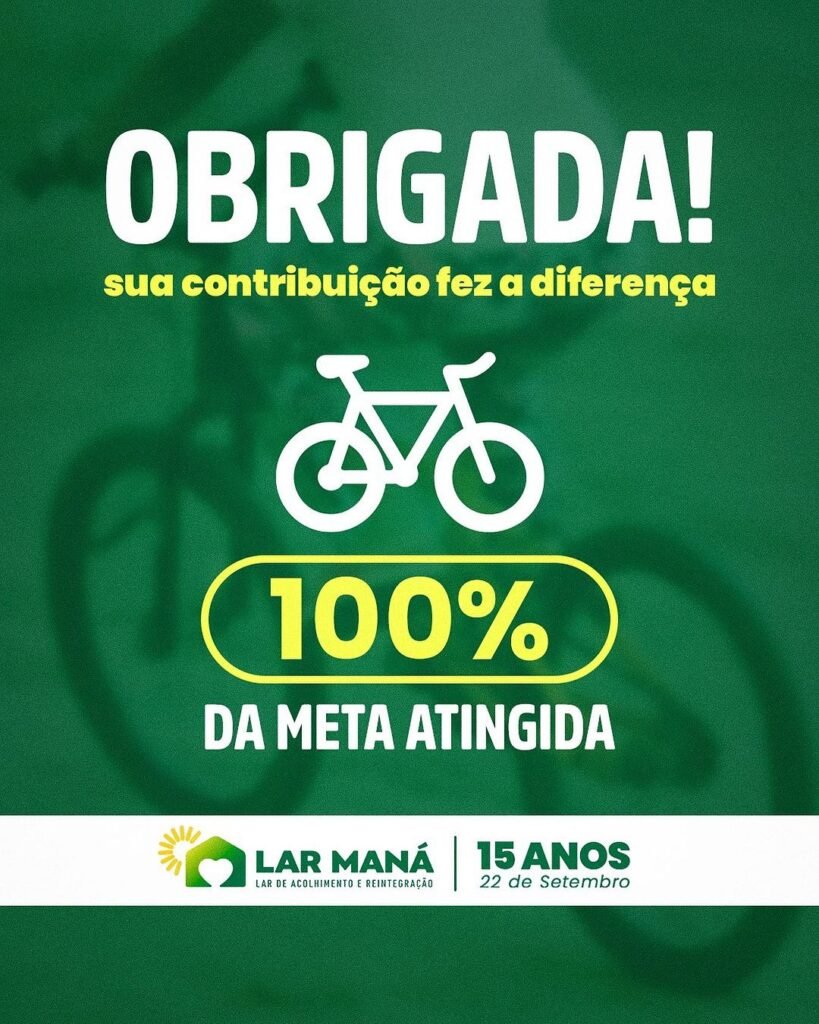 On September 22nd, we completed 15 years of existence as a foster home. And to "celebrate" this special date, we decided to run a campaign with the aim of giving gifts to our children.
We launched an online fundraiser to raise money to buy five bicycles for our little ones. They love riding bikes and most of the ones we had were broken and unusable, hence the idea of doing this fundraiser.
Thanks to everyone's generosity and affection, we soon managed to reach our goal. What a joy to know that we can count on so many people.
Birthdays of the Month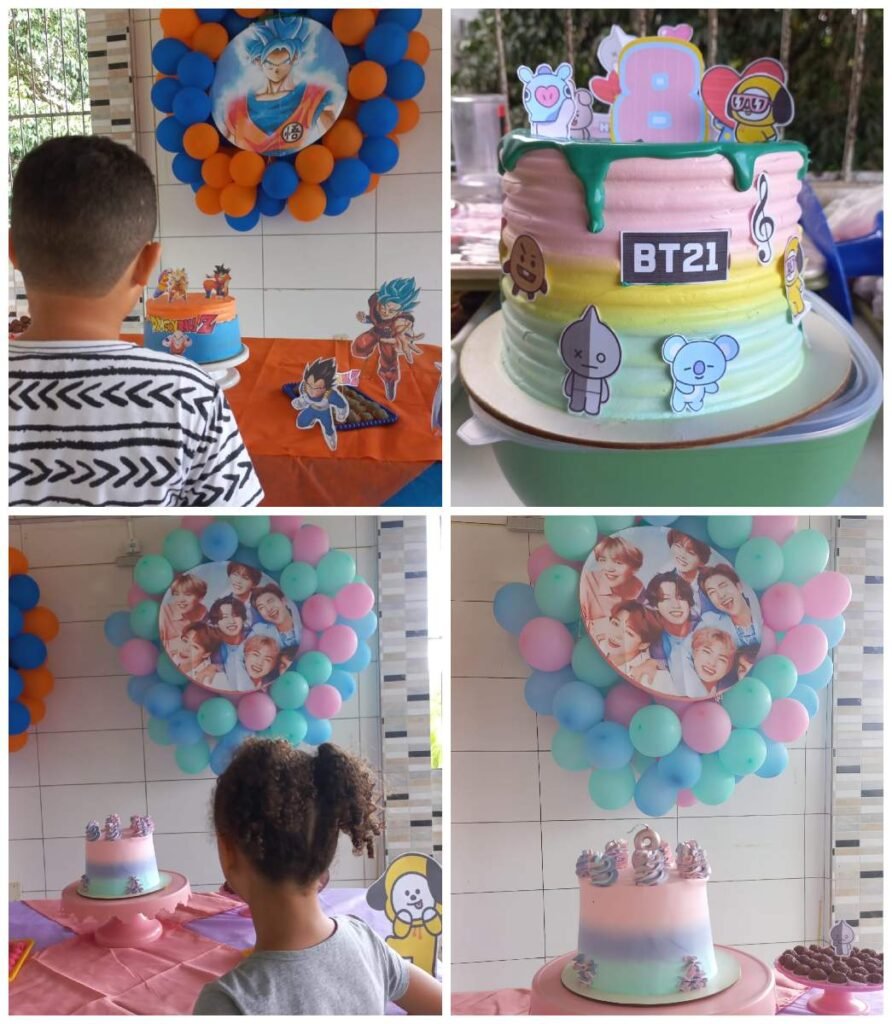 Every month we do a birthdays of the month, to celebrate with our little ones another year of their lives and show how special they are.
This month, two were celebrating their birthdays, a girl turning 8 and a boy turning 9. As always, it was a beautiful party, prepared by the pedagogical team.
Thanks to the donations we receive, we can provide these moments of joy for children.
Adoption
Another family formed, thank God! Every time a child finds a new home, we feel a sense of accomplishment. We hope this little one receives lots of love and is very happy in his new home.
Yellow September Campaign
Throughout this month, we had some activities to work with children on "Yellow September", dedicated to suicide prevention. Psychologist Nataly Souza, together with social worker Grace Rocha, started the activities with a chat about valuing life and lots of painting, using the color yellow to release creativity.
At the second meeting, we planted sunflower seeds, an important symbol of this campaign to combat suicide. The act of sowing sunflowers was symbolic, as it highlighted the importance of seeking support in difficult times, like sunflowers that always seek the sun. We want children to know that there is always a ray of hope, even in the most difficult times, and to seek help when they need it.
Social Educators Training
The theme of Yellow September was discussed not only with the children, but also with the social educators during their monthly meeting. This is an extremely important subject and we recognize that, often, those who consider suicide do not really want to end their existence, but rather seek to alleviate unbearable pain, without understanding how to do so.
That's why we always emphasize the importance of expressing our feelings and talking about what hurts us, because only through communication can we reach out to those in need, offering support and understanding. We believe that together we can face difficulties and cultivate hope. Together we are stronger!
September 7th Celebration
Our September 7th, the day we celebrate Brazil's independence, was beautiful. We welcomed students from the Marching Band of Colégio Santa Helena, in Olinda, who gave a beautiful performance for our little ones. The children here not only watched, they also danced, marched and played. It was really enjoyable.
Celebrating this date is of great importance for children to understand the history of our country, our struggles and achievements, as well as strengthening our culture. Our challenge is for them to grow up in a fairer, safer and more equal country. This is why we fight every day.
Lar Maná Bazaar
We have something super new here at Lar Maná: we launched the Maná Virtual Bazaar. The products were made available through the Federal Revenue Service and all the money raised through the sales will be used to purchase solar panels, an initiative that will help us make our institution more sustainable and economical.
By participating in our bazaar, you not only purchase amazing products, but you also contribute to a brighter future for our children!
https://bazarmana.lojaintegrada.com.br/