Mission Accomplished
We are happy to let you know that in the month of November, two of our children returned to their families through the reintegration process! Also, three siblings received a new loving and caring family through adoption!
News like these are a reassurance for all of us that the daily work here is very worthwhile! Seeing hopeful smiles in our children's faces is what motivates us to keep fighting for a better life for them. And this fight is only possible because of your support.
Thank you for being a part of Lar Maná, whether you're praying for us, working with us or contributing in whatever way you can!
Birthdays of the Month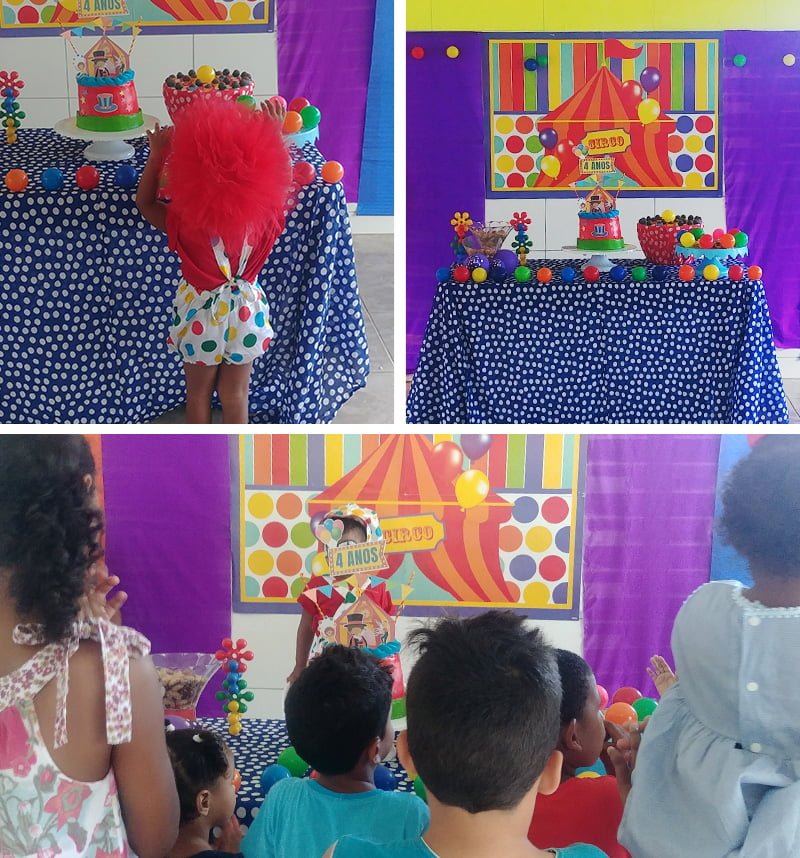 Which kid doesn't love the circus, right?! The birthday theme this month was extremely colorful and happy, chosen by one of our little boys who just turned four.
It was a party full of cake, snacks, music, games and very happy children!
A Second Visit to "Coqueiral Park"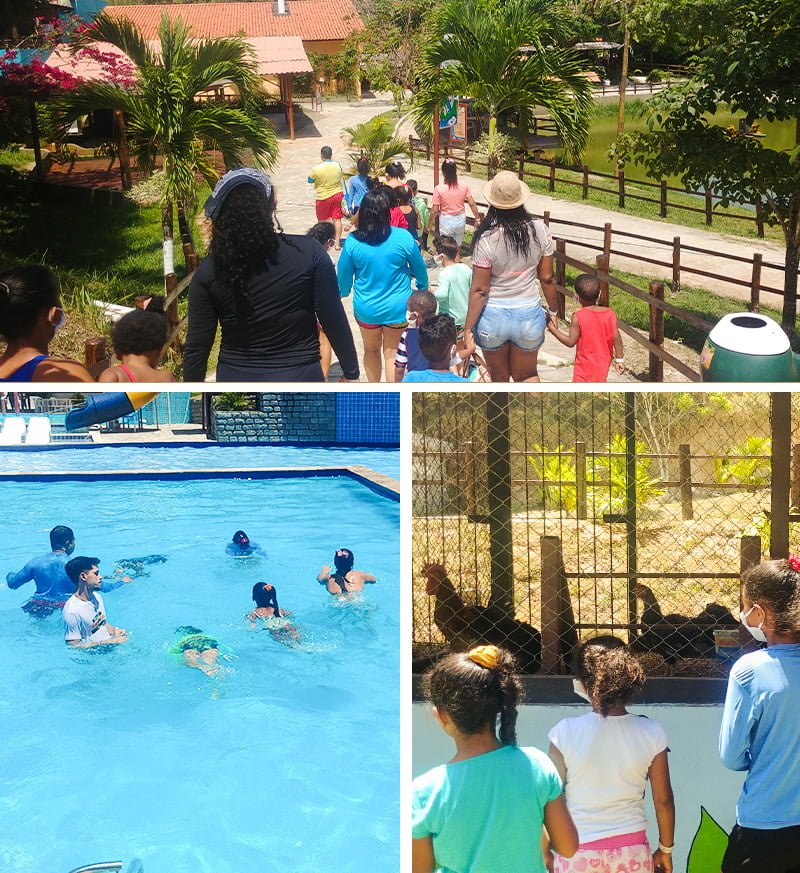 In October, we planned to celebrate Children's Day with a visit to Coqueiral Park, but were only able to go there once. The second trip was then postponed to November 5th.
When we arrived, we first went to the little farm to look at the animals and had a delicious breakfast!
After eating, we put sunscreen on our children and took them to cool off in the various pools that they have in the park. Our little ones loved it!
Medical Visit to Maná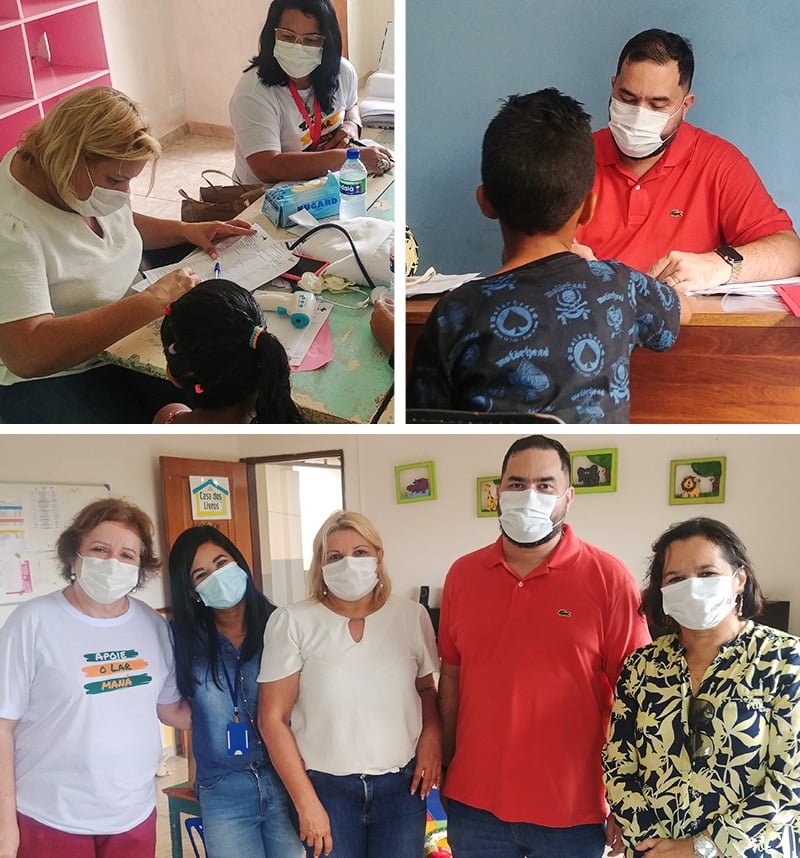 Thanks to Executive Social Assistance and Human Rights Secretary and Paulista's Health Secretary, we were visited by a health team consisting of a psychiatrist, a psychologist, a nurse and a social worker who got to know and care for our children's needs.
We are very grateful to everyone who made this beautiful work possible!
Christmas Workshops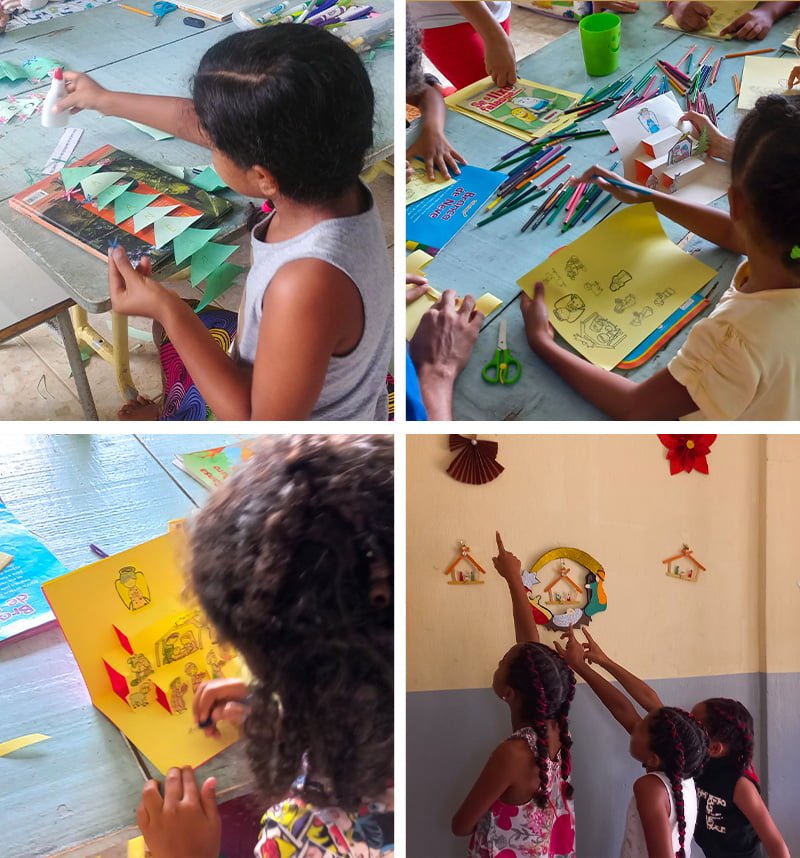 Starting in the middle of November, we began to decorate our home for Christmas. Instead of buying all the decorations, we decided to have art workshops with our children and use items made by them to decorate the place. After all, it's the children who make Lar Maná what it is!
11/19: Our educator Leide led a workshop in which the children made beautiful Christmas trees using the letters of their names!
Then, our intern Jéssica led an origami session for our children to make beautiful angels made of paper!
11/23: Pedagogy intern Lucas provided an amazing workshop where he made a nativity scene made out of popsicle sticks with the kids.
11/29: Mr. Lucas also led a beautiful Christmas card workshop, where the children painted, cut and pasted elements from the story of Christ's birth to decorate cards. In those cards, they wrote beautiful messages wishing a "Merry Christmas" and "Happy New Year"!
Taking Care of Our Smiles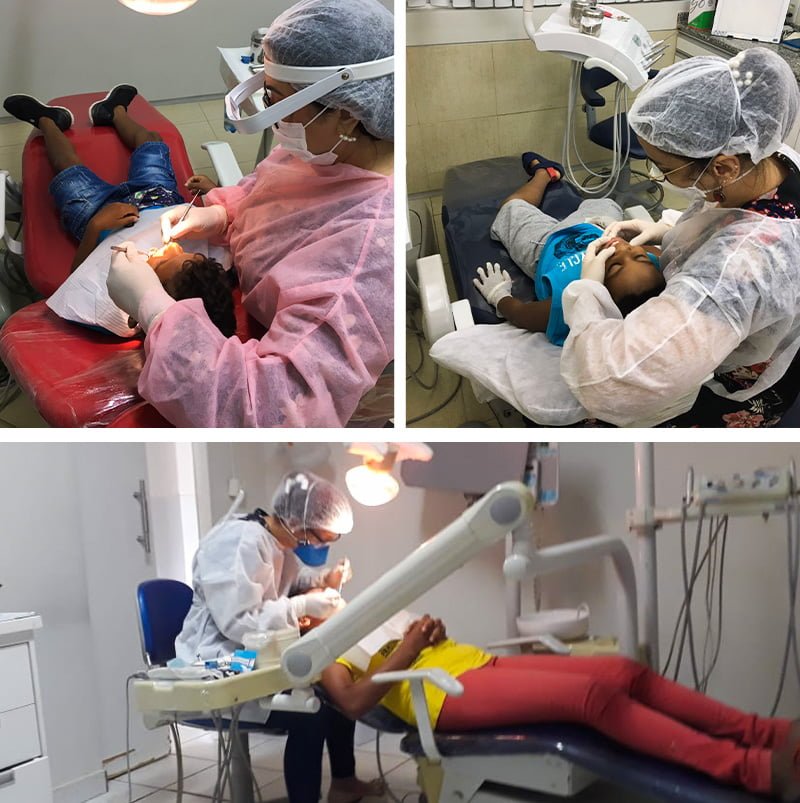 This month our children continued their dental treatments through the volunteer work that is provided to us monthly with so much care!
We were assisted by loving dentists Verônica Luna, Renata Leitão and Angélica Veras from OdontArt!
A Long-Awaited Surgery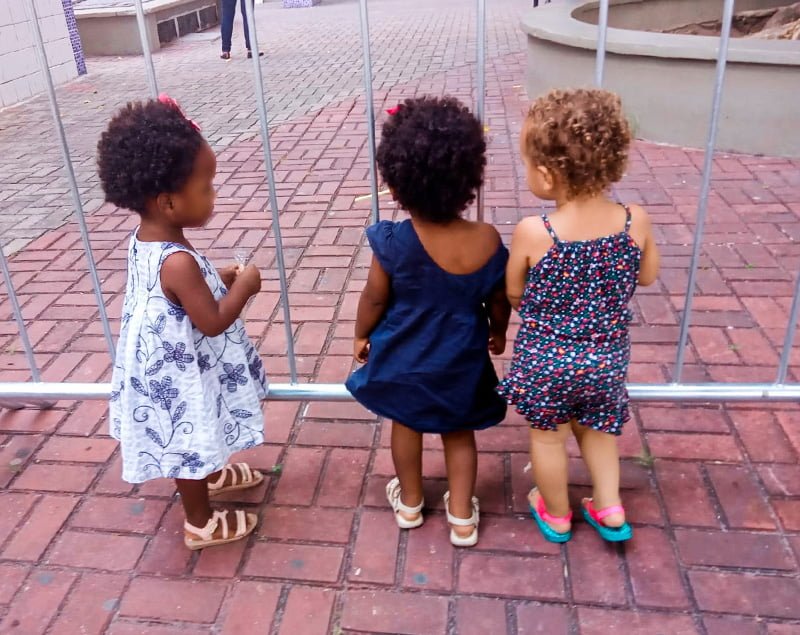 It is with great joy that we want to share some good news with you! Finally, the date for our little twins' umbilical hernia surgery has been confirmed.
After a long time waiting and several consultations and exams with the doctors at IMIP Hospital, the surgery has been confirmed for 01/24/2022. We ask for your prayers for these special girls' health.
Online Lecture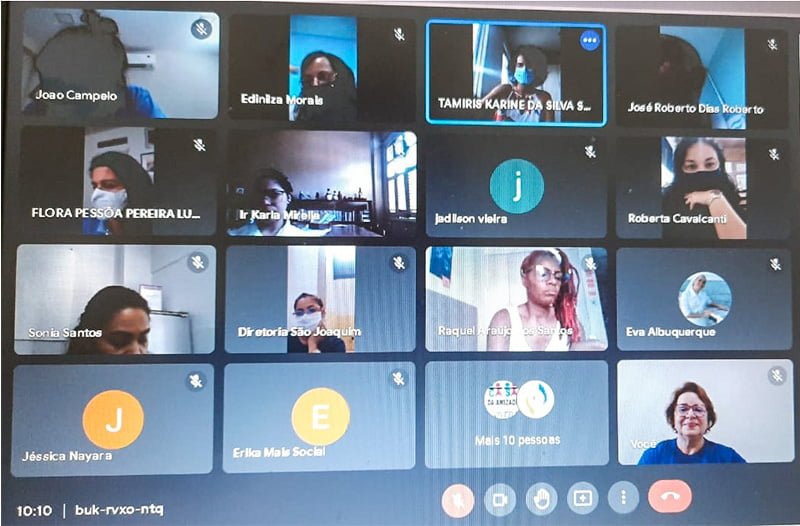 Our director Ana Valéria participated in an online lecture themed "How to Receive and Maintain Partnerships", provided by SESC. Its program "Food Bank" contemplates Lar Maná and helps us immensely with biweekly food donations for our little ones.
II Lar Maná Swimming Festival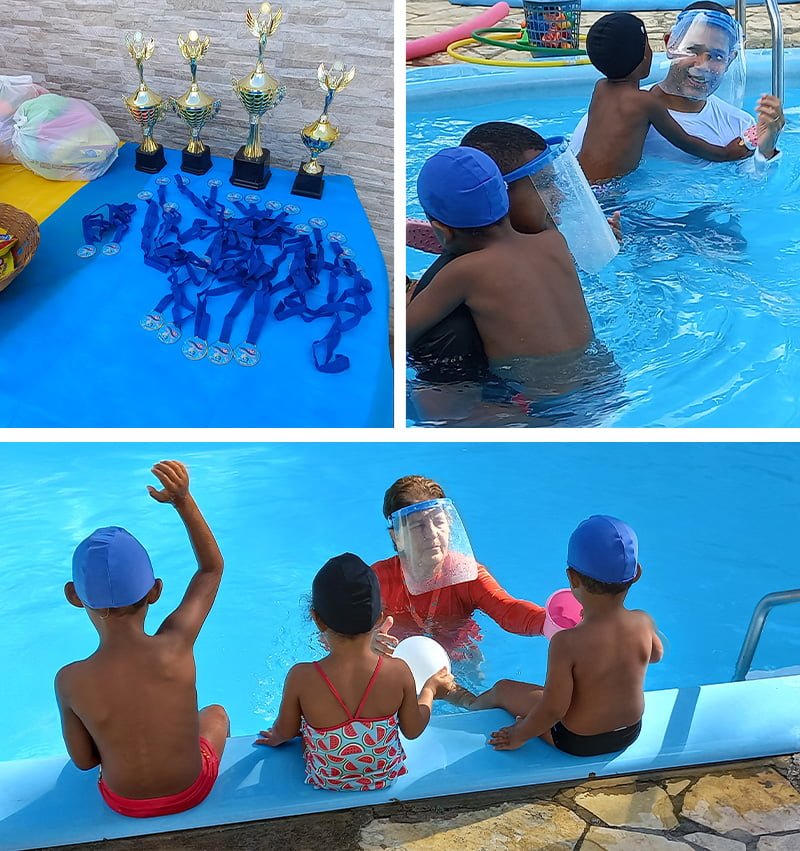 On November 25th, our Second Lar Maná Swimming Festival took place. Organized by swimming teachers Ceça, Marcel and Rodolffo, the festival was an opportunity for our little ones to show everyone everything they have learned during the year! By the end of the event, everyone received a beautiful medal, bags with goodies and went out for a snack to restore their energy!