Arraiá Lar Maná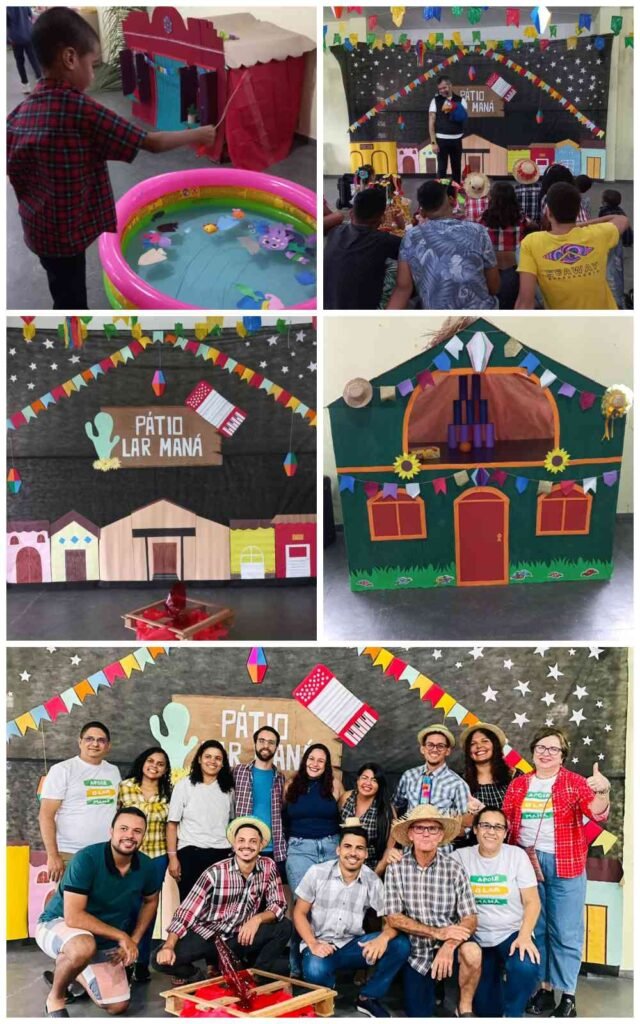 The month of June was full of incredible activities. In keeping with tradition, we had our Arraiá Maná (area-wide celebration), with lots of regional food, games, dances and magician Rodrigo Lima, bringing even more joy to our party.

Everything was wonderful! Children from the Vó Raimunda shelter were invited to enjoy the party with us. We don't have words to thank all the people involved in making this moment of joy possible for our children. It was awesome!
Adoption and Family Reintegration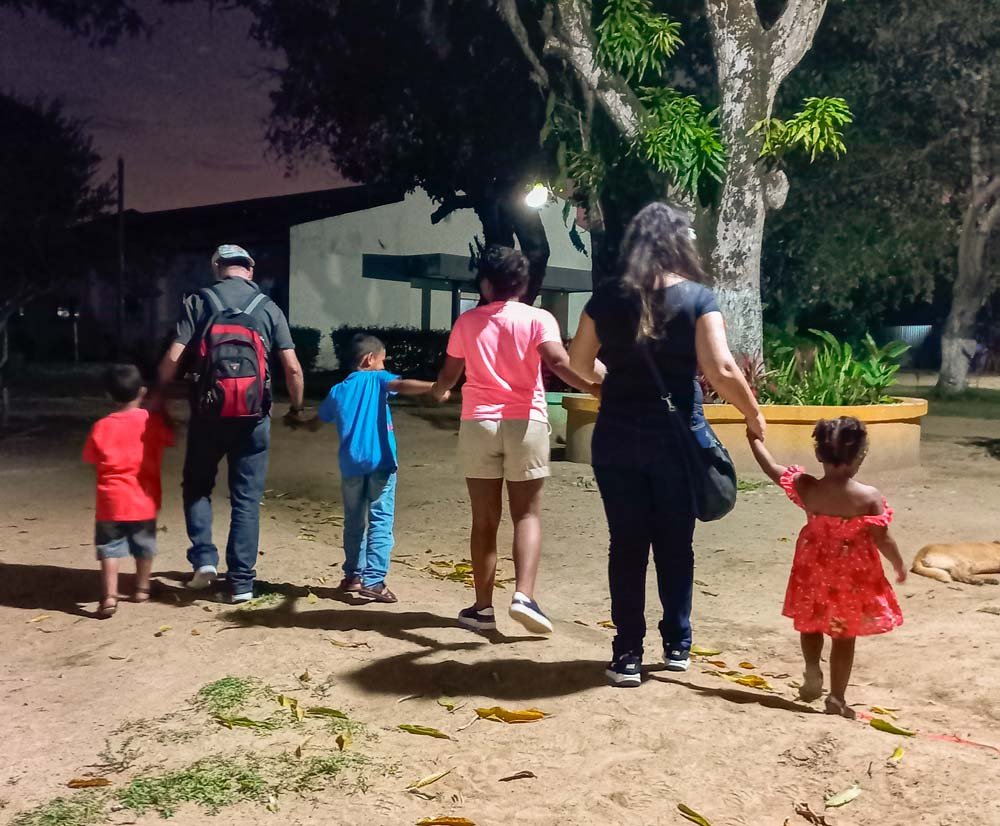 Another beautiful family formed! What a blessing! While the heart rejoices, it is simultaneously filled with emotion. This time four brothers found a new home. Unfortunately, this is not a common reality in Brazil.
Children who have siblings face greater difficulties in finding an adoptive family that allows them to be able to stay together. It is a challenge that needs to be faced and overcome so that all children have the opportunity to grow up and be loved with their siblings in a home that offers them security and affection.
We, at Lar Maná, continue to promote the adoption of siblings, so that each child has the chance to grow up alongside their siblings and maintain family emotional ties.
We wish all the best for this family. May God bless them greatly! In addition to these, we had four more foster children leave the institution through family reintegration.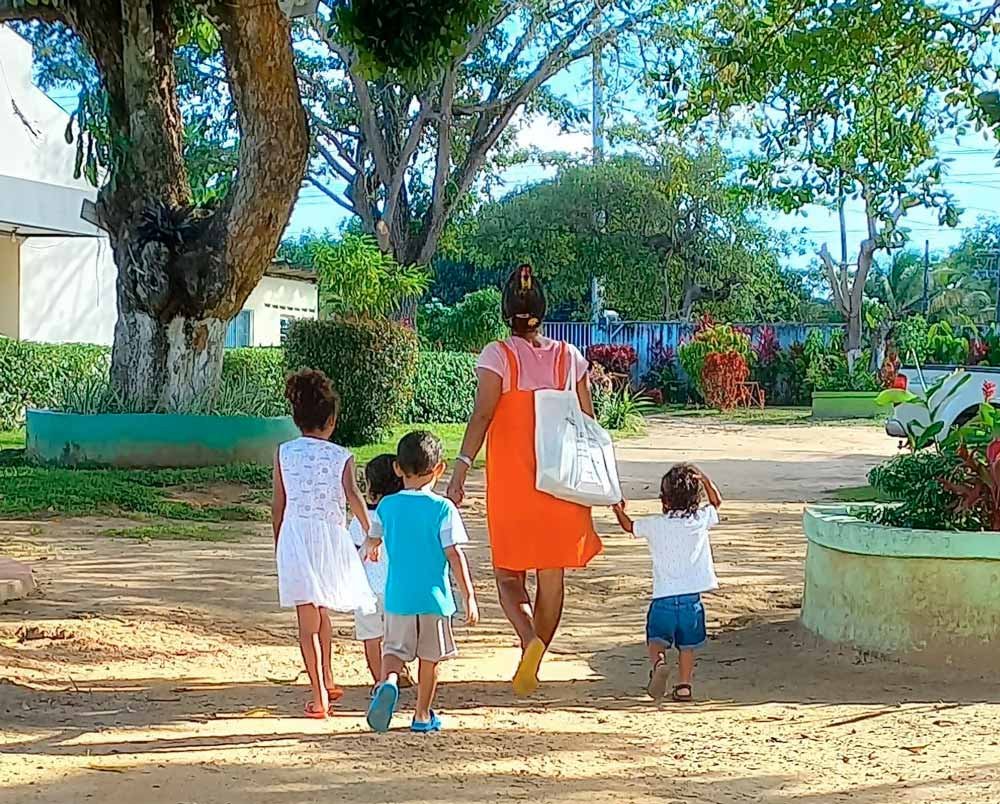 All we want is for them to be very happy and have all their rights guaranteed. God bless you. ㅤ
New Arrivals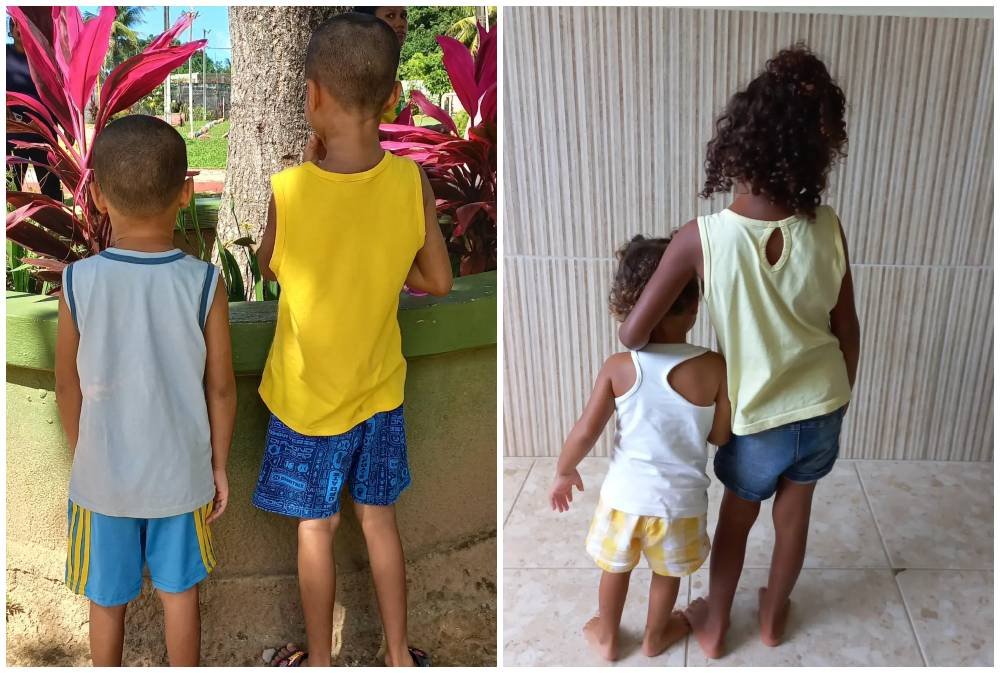 Some leave, others come in. This is the routine in a foster home. In June, we welcomed four children, two sisters and two brothers. Our mission is to always offer the necessary support so that the children feel loved, protected and have a chance for a better future. With the support of donations, we can guarantee: education, health, housing, food, leisure, protection and many other rights. God has greatly blessed us through countless people who have spared no effort to help us with this mission.
Movie Day
A movie day to make the kids happy!
In recent weeks, we have experienced joyful moments as we watched several children being adopted or reintegrated into their families.
However, we perceive a certain sadness in those who stay, because in addition to the absence of their friends, they wonder when their turn will come.
To bring a little joy and get out of the routine, we decided to take them out for a movie and pizza day. We went to see the Little Mermaid movie. It was wonderful! These moments are only possible thanks to donations, which in addition to helping us with daily demands, provide children with these extra special moments.
Formal Discussion
Another formal discussion was held here at Lar Maná. These meetings are intended to speed up court proceedings and shorten the time children stay in our institution.
Present at the hearing was Judge Dr. Ricardo Leitão, judge of the Childhood and Youth Court of the municipality of Paulista. In addition were prosecutors, public defenders and the technical team of Lar Maná: psychologist, Cláudia, social workers, Grace and Bárbara, and our director, Ana Valéria.
Many important issues were discussed and resolved, all with the purpose of offering the best for the children through seeking ways to assure them of a dignified childhood. ㅤ
Robotics Project
In addition to the mission of welcoming children rescued from social vulnerability, we decided to transform lives of the underprivileged children in our local community through intentional education by providing computer classes.
Now, our dreams expand, and we hope to do a robotics project with these children.
Daniel, the IT coordinator at Escola Americana do Recife, together with his robotics team voluntarily shared their knowledge and experiences with the pedagogical team here at Lar Maná on how to apply robotics using LEGO toy pieces.
Now, we look forward to the opportunity to share this knowledge with our children, as we understand that providing these transformative experiences encourages creative and playful thinking as well as social development.
However, for this dream to come true, we need financial partners. Join us in this cause, help us bring education and hope to these children who need it so much.
Vaccination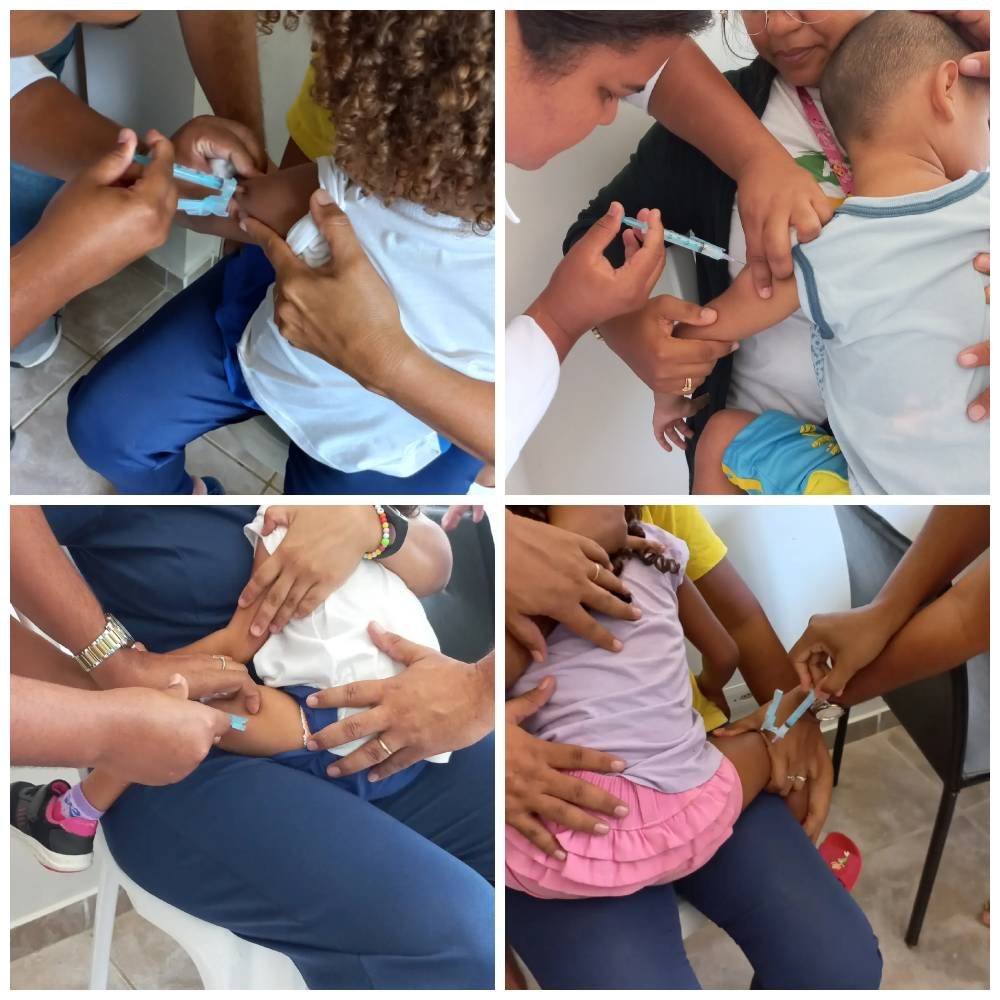 How is your vaccination record? Ours are all up to date. This month we updated vaccination records of some of our little ones and once again, we would like to thank the helpful healthcare team, from Posto Chã da Mangabeira, for being conducting this process carefully and cheerfully. All vaccinations are in partnership with the secretary for social policies and human rights. Term of Commitment No. 02/2023. ㅤ
Social Educator Training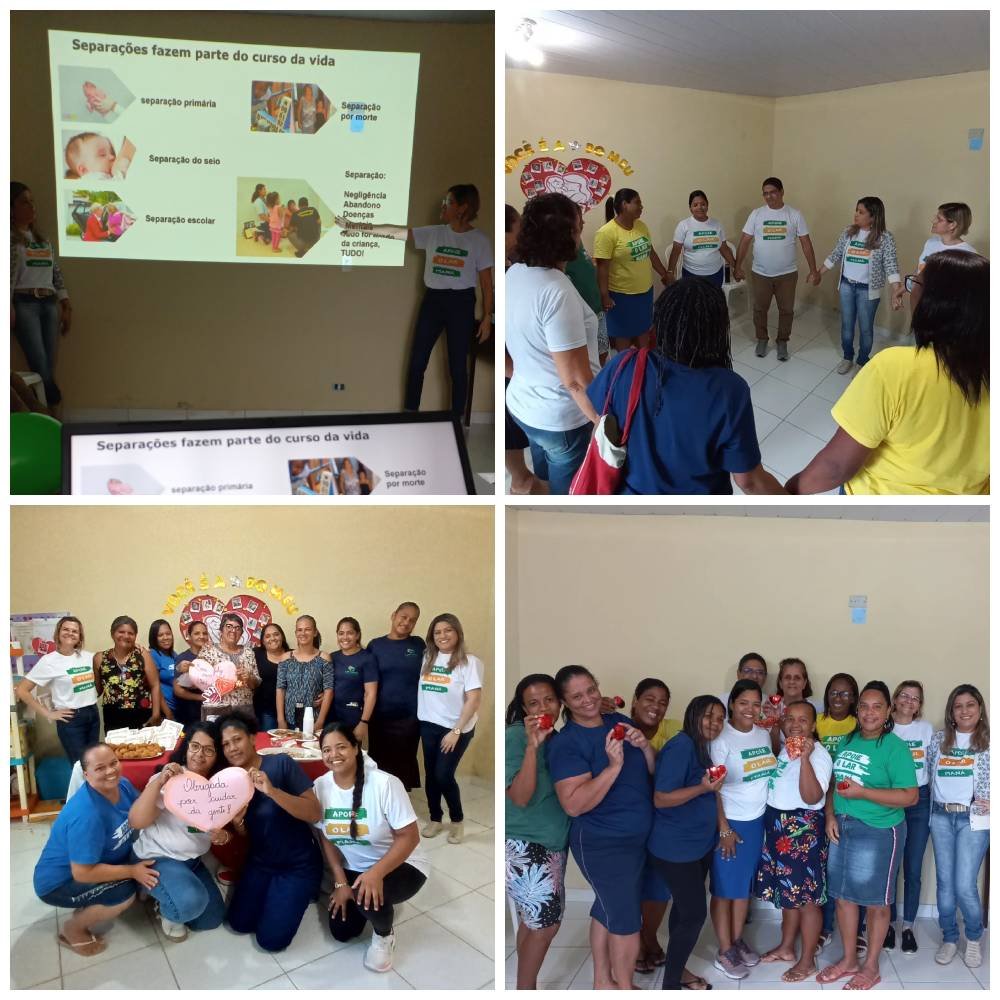 Every month we carry out training with the social educators, to deal with the children's day-to-day matters, help them in the reception process, among other countless topics.
This time we had a chat about pain. This is a difficult subject to talk about, but very present in the lives of children in a foster home. When children arrive here, they carry a lot of pain, the pain of separation, neglect, abandonment, mistreatment… and dealing with these feelings is extremely difficult.
But despite the difficulties, we know and see that LOVE CHANGES EVERYTHING. And here the children receive love and affection from these wonderful "aunts", the social educators, who spare no effort to make them feel very loved and happy.
At the end of the meeting, the children presented a surprise for their aunts, as a way of saying thank you for all the care they receive from them.
Did You Know You Can Have a Positive Impact on the Life of an At-risk Child?
The Lar Maná is supported through donations and to continue to meet the needs of all the children in our care we need your help. If you would like to contribute with any amount, feel free to contribute on our site https://donate.larmana.org/sponsorships. We are immensely grateful for the generous contributions of everyone who helps us in this effort.