A Joyful Month
October was a month of much joy and festivities for our children!
We had field trips, parties and received lots of gifts!
Words are not enough to express how grateful we are for all the donations and volunteer work we were gifted with.
God bless everyone who supports us locally and internationally!
Birthdays of The Month
This month, we had a pirate-themed birthday party, requested by our little birthday boy. The party was filled with activities, games and of course, plenty of delicious food!
We also had another party to celebrate one of our little princesses' birthdays. The theme of the party was Magali from "Turma da Mônica", because according to the educators, our little girl loves to eat!
*Magali is a character from the Brazilian comic strip "Turma da Mônica" (Mônica's gang) who is famous for her characteristic of eating a lot and being hungry all the time.
We also had a "Pool Party" with a beautiful beach-themed decoration and delicious cakes and goodies!
Construction Continues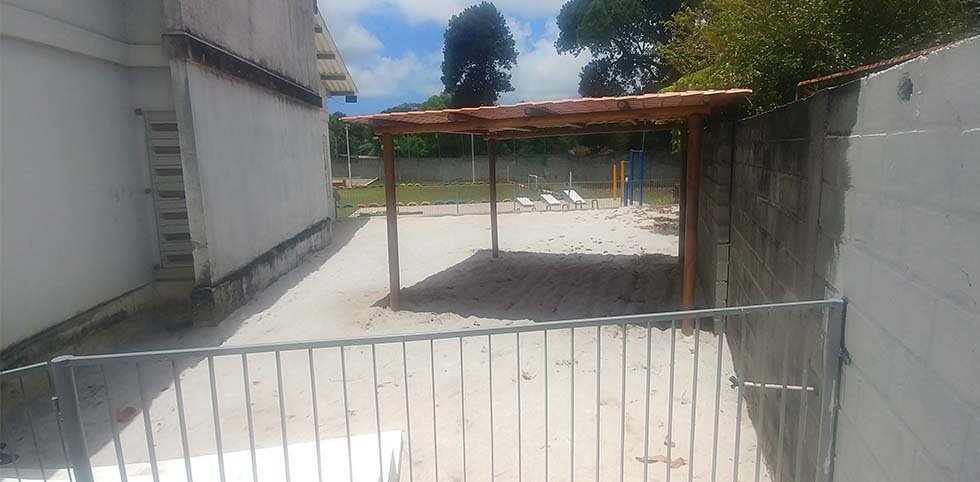 Thanks to donations from a special couple and your support, this month we are continuing the construction of the new "Maná do Céu" school! Our new playground is almost ready as well!
Children's Day Festivities
09/10: We received a visit from the Shay group who brought donations of "pop it" and goodie bags with many tasty sweets!
On that same day, we were gifted with a visit from the "Amor e Paz" group who brought toys, snacks and goodie bags with sweets for our children!
10/10: Two groups of volunteers led by Adriana and Natalia came by and brought us sweets, cakes, candies, lots of gifts, donations, and of course, lots of love, it was a real party!
10/11: We received a wonderful action from a group of volunteers, who hired the company "Guguinha festas" (guginha parties) to put 2 bouncers for the fun of our children, and also brought gifts, soccer balls and goodie bags for each of our little ones.
10/12: A donation of many diapers and toys was collected and delivered to us by the "Hotelzinho Infantil Mundo Kids" (Children's Hotel Mundo Kids). We are so grateful!
10/14: In honor of Children's Day, we also had a party for the little ones at the "Maná do Céu" school, where they dressed up in beautiful princess and superhero costumes to eat a delicious cake and some wonderful snacks!
10/17: We received a visit and donation from the candy store "Pernambuco Bombons". They brought several candy bags to us and our little ones had a sweeter and happier weekend!
10/23: On a beautiful Saturday, we received a visit from the military of the 3rd CGEO – Geoinformation Center, who brought gifts, goodies and also played with our children. We are very thankful for this action that made the day of our little ones much happier and unforgettable!
We also had some fun times with the group "Fazer o Bem" who came to play, dance and sing with our little ones and also brought toys and goodies!
10/27: We were visited by "Quinteto em Oração", who came to teach some Bible stories to our children in a fun way. They also brought donations of diapers and goodie bags with sweets for our little ones!
10/29: Lar Maná's official Children's Day party took place with gifts from the "American School of Recife", a donation of goodie bags made by a lady named Laura, toys and delicious donuts from local donut shop "Donuts de quê".
Besides all the donations and gifts, our children were also visited by a team from "Karol Recreação" who spent the whole morning and afternoon playing with our little ones! It was a very happy and festive day for our children and we thank everyone who made this possible!
10/30: Last but not least, we were visited by the "timbuzeiras", which is the female fan club for local soccer team "Clube Náutico Capibaribe". They came to play soccer with our kids and also brought goodie bags of candy and donations of hygiene and cleaning products. Our children loved the visit!
Visit to the Museu Universo Compesa (Compesa Universe Museum)
We took the children on a trip to Brazilian sanitation company Compesa's museum. Our little ones learned where the water they consume every day comes from, where it goes, how it is treated and especially how to save water for the good of the global environment. They had a great time and learned a lot!
Covid Vaccination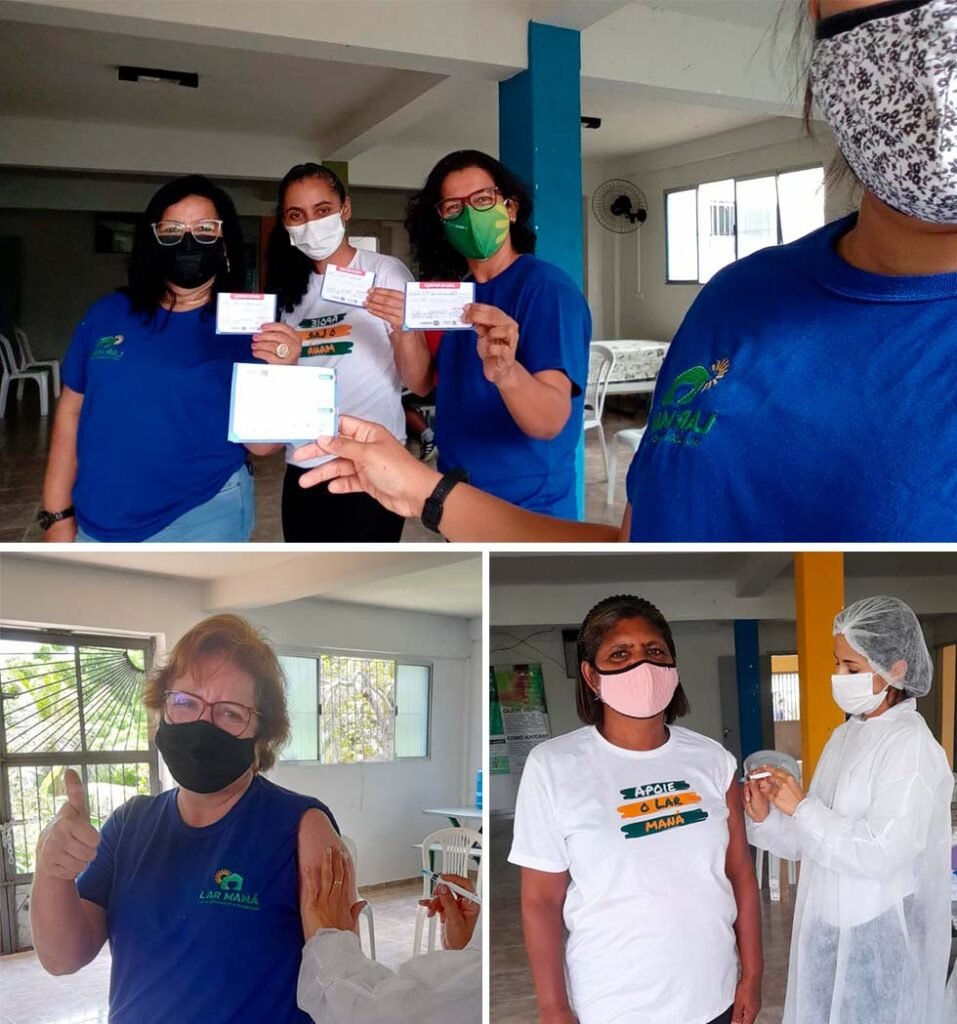 On October 14th, all the collaborators of the Maná community took the 3rd dose of the vaccine against COVID-19. The Pfizer vaccine was applied thanks to the articulation of the Executive Secretary of Social Assistance and Human Rights in partnership with the Secretary of Health of Paulista. We are very grateful for this blessing!
Trip to Coqueiral Park
Yes, we had some more Children's Day celebrations! We went to Coqueiral Park with our children and we're already planning a second trip in November.
First we went with the older children and on the second visit we will be taking the younger children and those who could not go on the first visit.
Our little ones visited the farm, took a bath in several pools and played a lot with the team from "Karol Recrações"!
Donation from GRE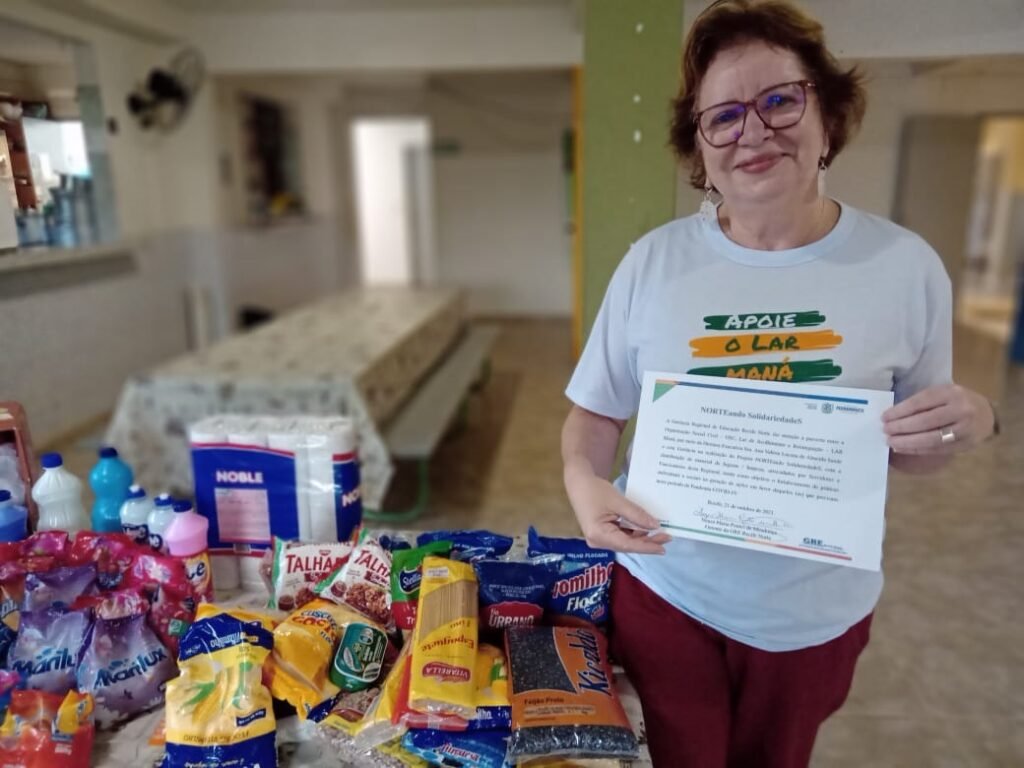 We were blessed by a generous donation from GRE (Regional Education Office), who collected personal hygiene and cleaning materials and also some groceries to be donated to Lar Maná.
We are very grateful for everyone's effort that resulted in this beautiful gesture of love and solidarity!
Visit to The Dentist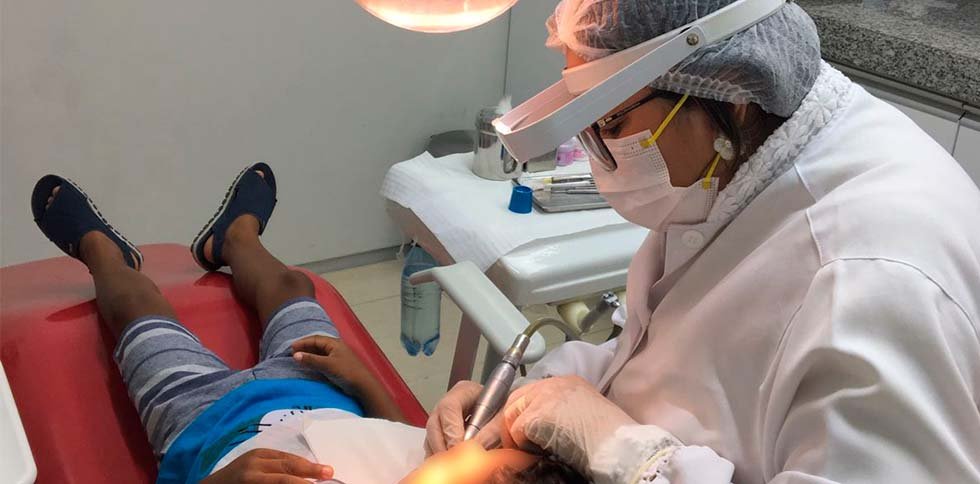 Our children went for their dental appointments as usual, which are performed by Doctor Veronica Luna, who voluntarily and with much love attends to our little ones, so that they can grow up healthy and happy.
Vale Luz ("Light Voucher") Project – CELPE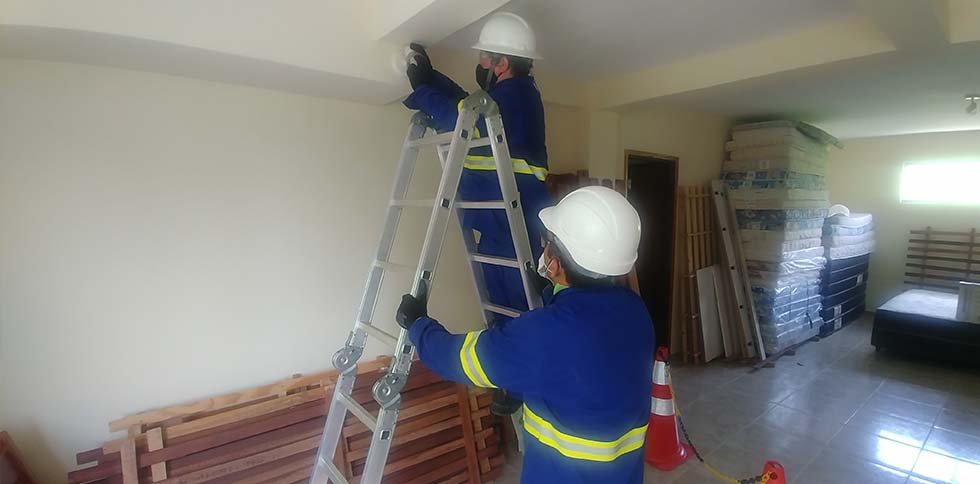 Let there be light at Lar Maná! We received a visit from the Companhia Energética de Pernambuco (Energy Company of Pernambuco) – (CELPE) through the project "Vale Luz", which offers discounts on the energy bill in exchange for recyclable materials.
Two employees were sent to change all the light bulbs of Lar Maná from old fluorescent light bulbs, which they took for recycling, to some new LED lights.
Did You Know You Can Have a Positive Impact on the Life of an At-risk Child?
If you want to be closely involved with the transformation of an at-risk child, now you can personally sponsor a child who lives at Lar Maná from wherever you are! Click here to start your journey of positively impacting a child's life.