Birthdays of the month
Our kids' monthly parties are the definition of fun around here! We celebrate the birthdays of the month with theme parties and our tradition lived on this March.
We had Baller Bear, Spiderman, Captain America, our Fairy and Barbie. We had Baller Bear, Spiderman, Captain America, our Fairy and Barbie. They, as always, loved it!
Ana Valeria's Birthday
If you know our beloved director Ana, you know how dedicated she is in the administration of Lar Maná.
On March 26th, the kids prepared a surprise party and we celebrated her special day together! We had some some delicious snacks, a musical performance and lots of hugs! It was an emotional and fun moment for all!
World Water Day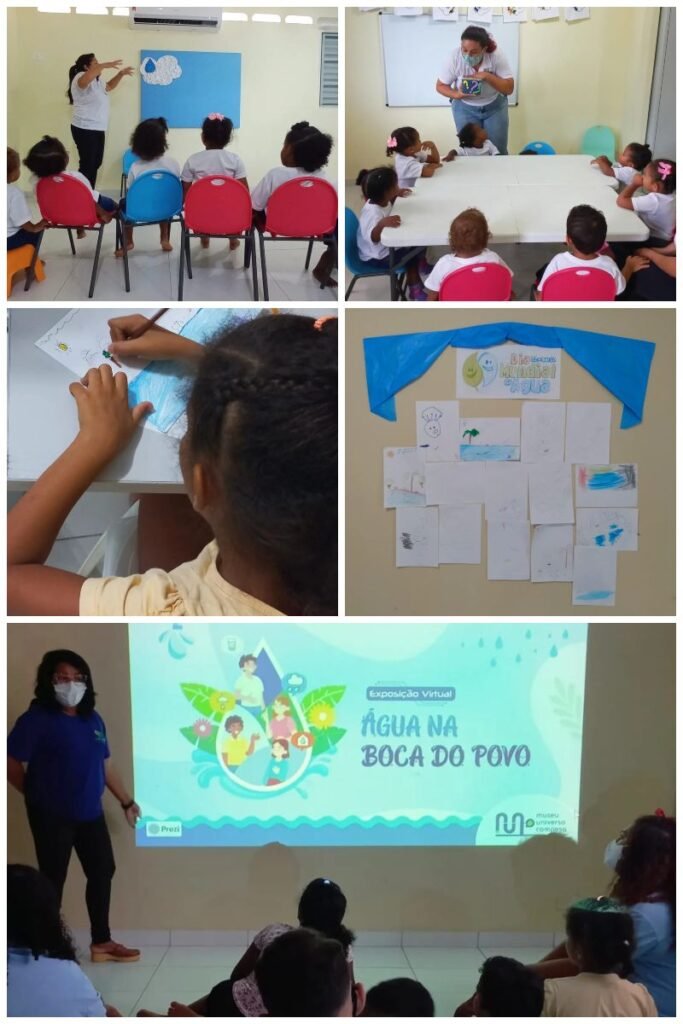 March 22nd is the World Water Day and our team at Lar Maná approached the theme with the kids. At Maná's preschool, children from 2 to 4 years old participated in activities to stimulate their curiosity and imagination by observing water in its different states and all the different places we find it in our daily lives.
The older children participated in a workshop where Ms. Leide, in partnership with Compesa (our state's sanitation company), taught about the importance of preserving rivers and oceans and caring for the environment.
Vaccines
This month, the children were able to be vaccinated against COVID-19. This was possible through the Ministries of Social Assistance and Health in Paulista.
Hand Surgery
This month, one of our boys had to go through surgery in his hand. Thank God everything went well! We are grateful to Dr. Rui Feitosa and the whole team at the S.O.S. Hands, from Ilha do Leite, Recife – PE, for all the work done with much love and dedication. Our boy has been recovering very well!
Women's Day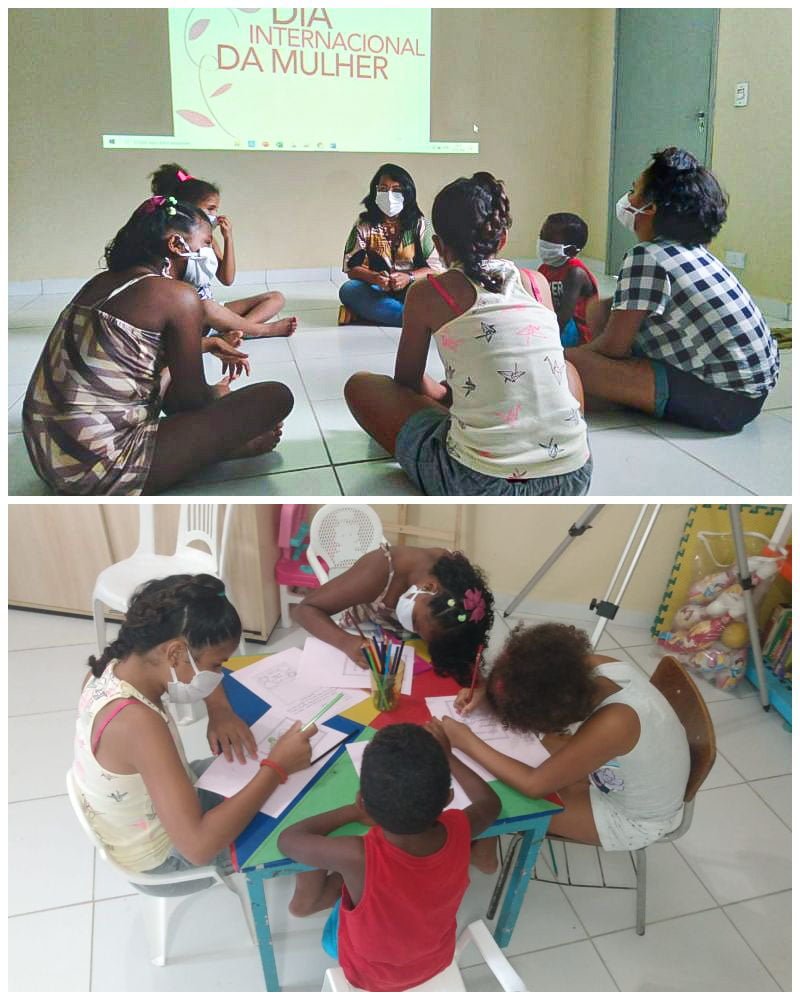 March 8th, International Women's Day was celebrated here at Lar Maná! Our educators talked to the children about the importance of respecting women and their rights. Then, they worked on some activities on the topic.
Special Invitation
On March 19, Lar Maná was invited by Eleva International School to participate in the Global Citizenship Day event.
There, we had the opportunity to present the work that is done at Lar Maná and we received food donations. We are very happy and grateful for the opportunity that the school gave us.
From the Movies to the Marine Solidarity Campaign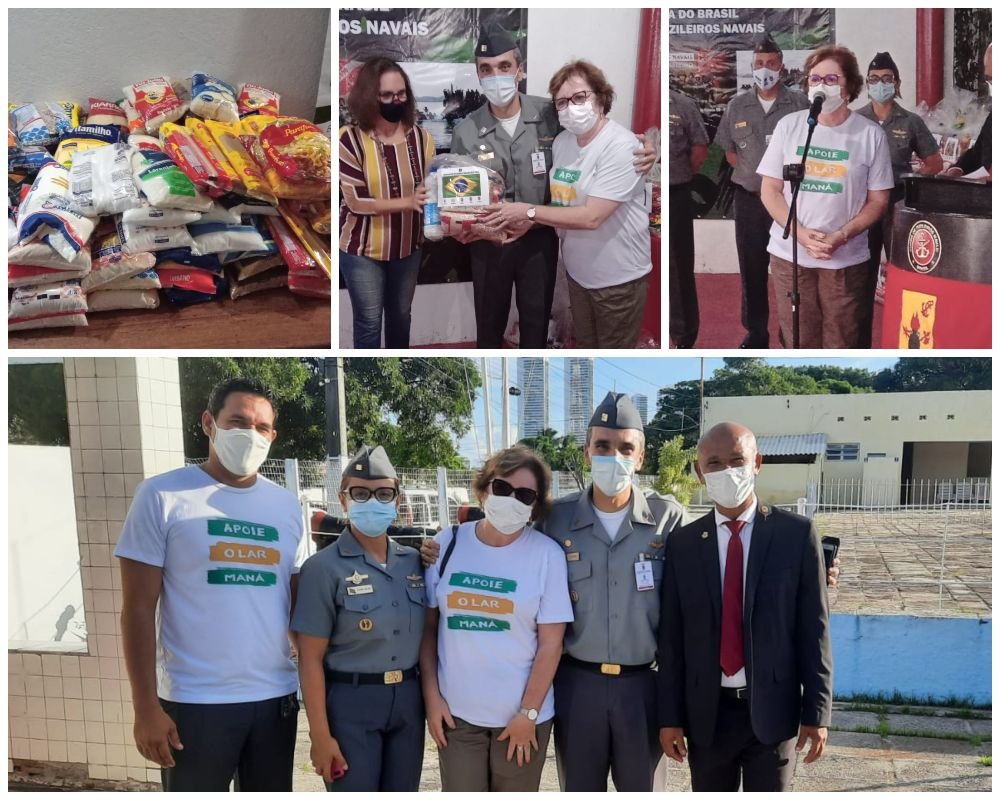 Who would have thought that a trip to the movies with the kids would result in such a special invitation?
As we periodically do, we took some children to the mall for a fun moment outside of Lar Maná, where they could watch a movie and have some snacks.
While we were there with the kids, Commander Macedo, Director of the Naval Hospital, who was at the mall with his wife, saw the group and was impressed by the way they were treated.
He saw the name that was printed on the team's shirts: LAR MANÁ. He didn't know what it was about, so he took note of the name. Later on, he searched it online and found our website. The commander contacted us and let us know about a very special invitation to participate in the 2022 Navy Solidarity Campaign.
At the event, they collected food donations for 4 NGOs, and we were one of them. We are extremely thankful to the Marine Corps Veterans Association SR – Recife and to the commander for their great generosity.
Donation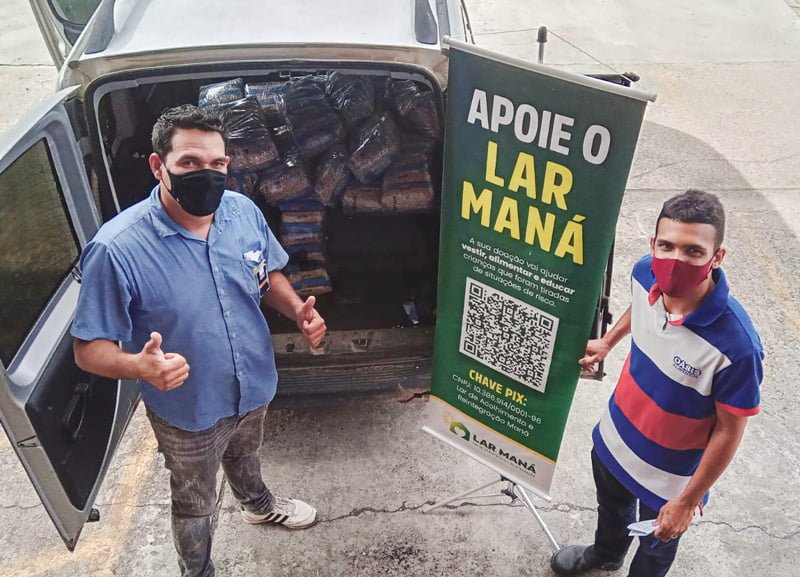 Which Brazilian doesn't love a good plate of rice and beans? A generous donation of beans was made by local company Turquesa and we are very grateful! Beans are very rich in nutrients such as protein, vitamins, and minerals, and are a regular part of our meals. The kids love it!
Family visit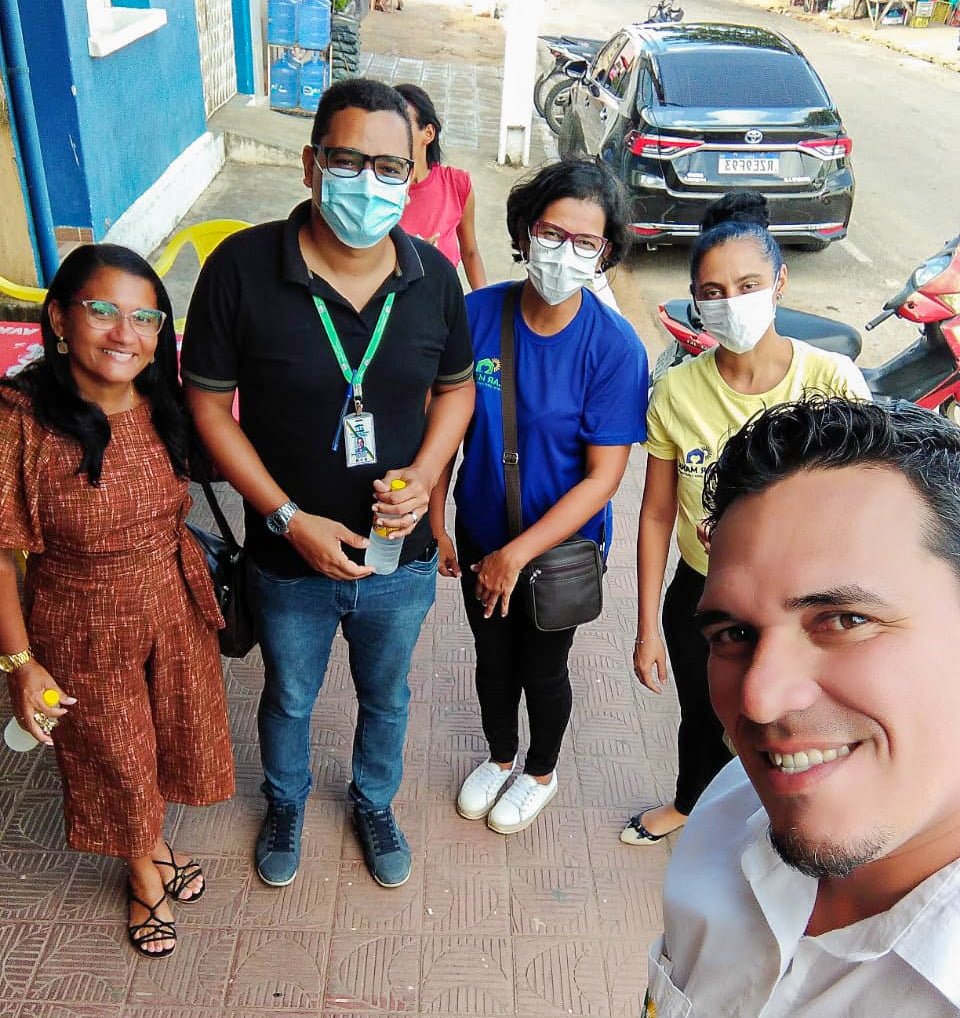 This past month, our psychologist, social worker and driver traveled to visit the family of one of the children we care for.
This type of visit is made to better understand in which environment the children used to live and provide the support they need.
Academic Support
Our pedagogical team is always up do date with educational needs and challenges our children face.
On March 9, one of our staff members went to a meeting at Walfrido Advíncula State School, where some of Lar Maná's children study.
The academic lives of our little ones is one of our greatest priorities. After all, taking care of their education is taking care of their future.

Did You Know You Can Have a Positive Impact on the Life of an At-risk Child?
Over the years, sponsoring a child has been one of the most effective ways to help them develop a positive self-image, get an education and rise up out of poverty.
When you join our dedicated team of professionals and volunteers through sponsorship, we work together to guarantee the physical well-being, mental health and spiritual development of that child.
If you want to be closely involved with the transformation of an at-risk child, you can now personally sponsor a child who lives at Lar Maná from wherever you are!
Click the link to start your journey of positively impacting a child's life. https://www.larmana.org/sponsor-a-child/ ⠀⠀⠀⠀⠀⠀⠀⠀
⠀⠀⠀⠀⠀⠀⠀⠀
⠀⠀⠀⠀⠀⠀⠀⠀ ⠀⠀⠀⠀⠀⠀⠀⠀
⠀⠀⠀⠀⠀⠀⠀⠀ ⠀⠀⠀⠀⠀⠀⠀⠀
⠀⠀⠀⠀⠀⠀⠀⠀
⠀⠀⠀⠀⠀⠀⠀⠀
⠀⠀⠀⠀⠀⠀⠀⠀