It was school vacation month and a lot happened around here! We had Campakids, Vacation Bible School, trips to different places, IT class graduation and much more!
Campakids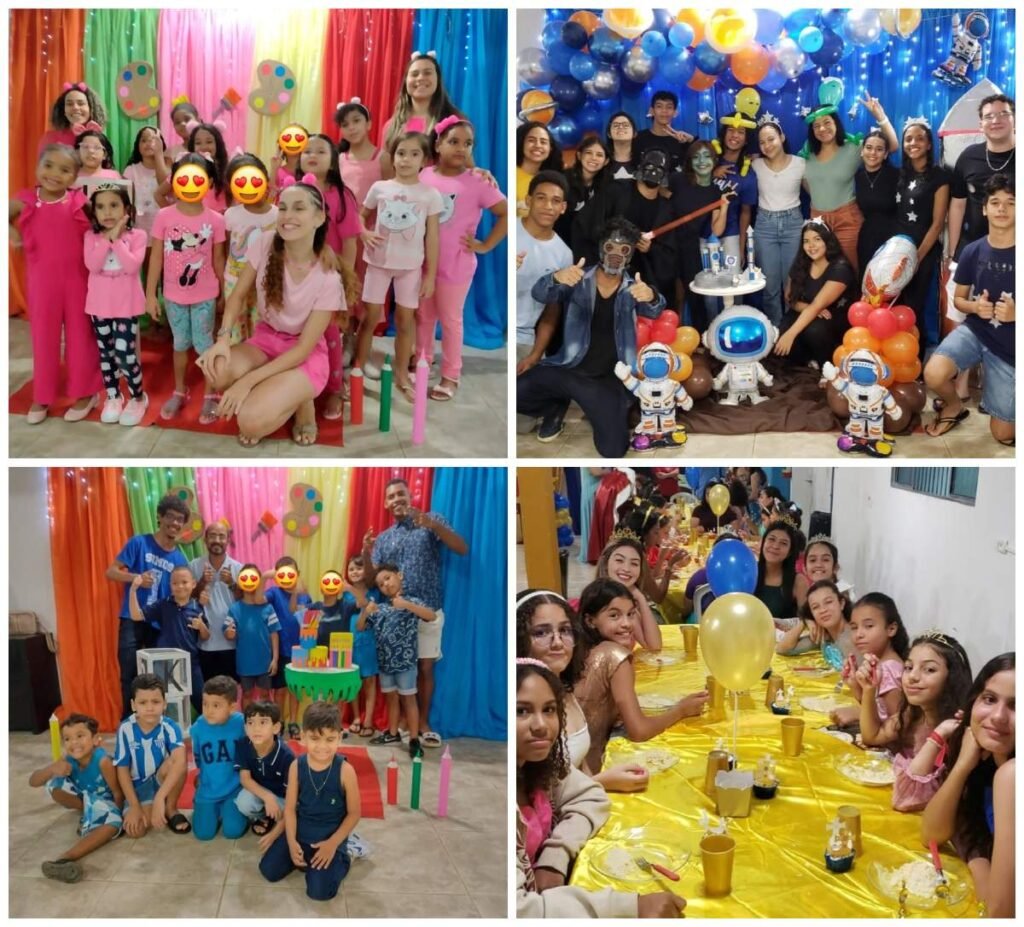 From the 6th to the 9th of July, we hosted Campakids, a children's camp, organized by the Church of Christ. Every year, during the school holidays, this event takes place here at Lar Maná.
In addition to being super fun for the children, who participate and have the opportunity to meet new friends, the amount collected from renting out the space helps us pay the expenses of our institution.
We just have to thank all the people who made this event happen, and for taking such good care of our little ones. It is always a joy to see the happiness of the children and to see Lar Maná busy.
Going to the Mall
While the children over 5 years old were enjoying Campakids, the little ones went to spend an afternoon playing in the event space at Shopping Tacaruna.
The Pic Colore gang set up an amusement park with a ball pool, a slide and a bounce house. Our little ones LOVED it. It was so enjoyable! A snack followed to restore their energy.
VBS with AME
The Vacation Bible School was simply amazing! The Adventurers in Missions (AME) class organized a super excited week for the kids.
The theme was "Around the World" and it was a whole week of fun and learning. Children from here and from the community located around our institution took a journey through different countries, cultures and traditions.
There was fun, fantastic stories and lessons that will last a lifetime. They sang, danced, played, made new friends and learned about God's love for us.
We thank AME immensely for all the attention, love and care for our little ones.
Going to the Zoo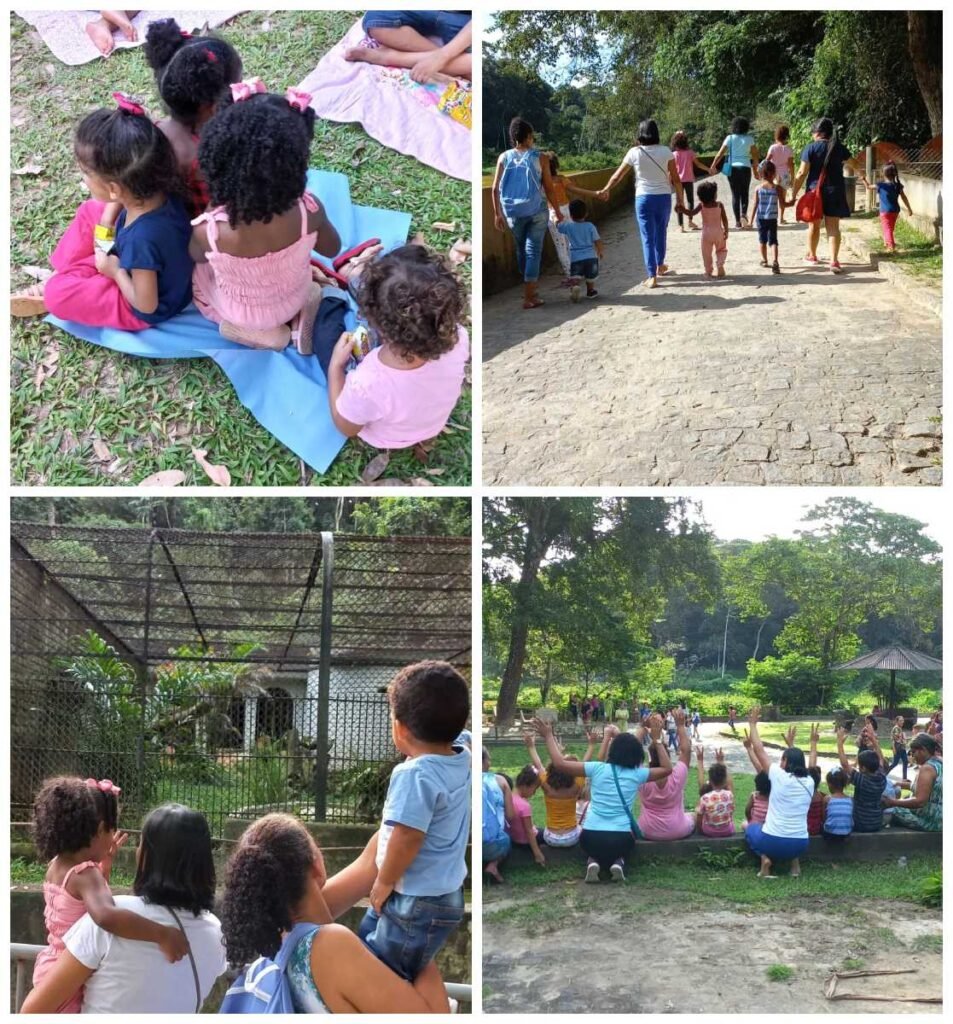 You can already see that the holidays around here were very busy! In addition to all the activities mentioned above, the children went to Parque Dois Irmãos to see the animals and enjoy nature. It was a wonderful day!
Theater Trip
Who doesn't love a good story? Our little ones loved the experience of watching the play "A Cigarra e a Formiga", produced by Roberto Costa Produções. For many of them, it was their first trip to the theater. We were so happy to see their eyes shining and focused on the story. We are very grateful to Metron Productions for donating free tickets for our little ones to enjoy this wonderful tour.
Parque das Graças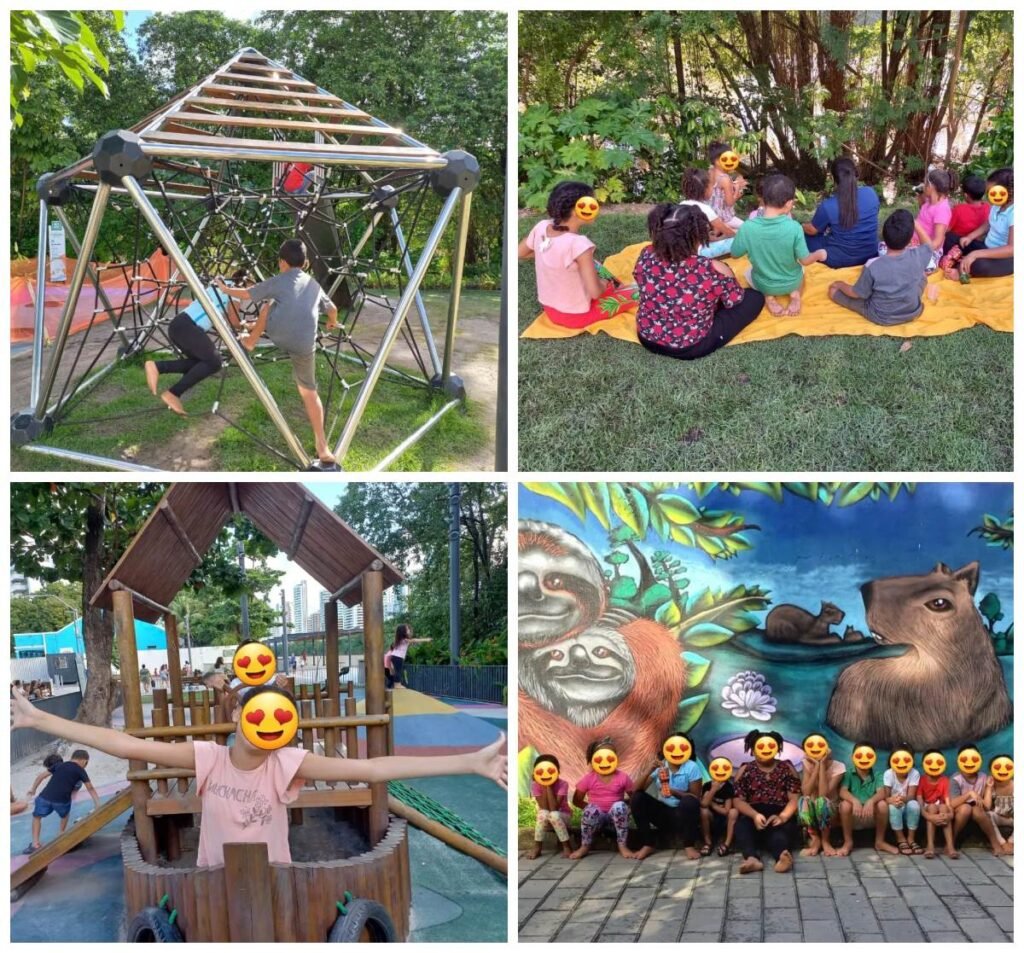 Still talking about vacation trips, the kids enjoyed a super lively afternoon at Parque das Graças in Recife. This park is full of really cool sensory toys. It provided an excellent option for the children to vent their energies.
Getting out of the routine is very good and they love it! It was an amazing month of vacation and very well spent. Thank you to all of you who help us, through donations, to provide these incredible moments for the children. Without your help it would not be possible!
Graduation of the Informatics Class
We also presented certificates for the computer students. Another class completed successfully. What a joy to be able to close another instruction cycle in such a special way.
With the help of Itaú Social, the creators of this project, Ana Valéria, director of Lar Maná, and Iara, director of Walfrido Advíncula Public School, started this very influential partnership last year. We hope that it continues and promotes even more opportunity in the transformation of the lives of these children.
The party was beautiful! Professor Paulo organized it with the help of the pedagogical team. May many doors open for the children through the knowledge they acquired during the course.
Birthdays of the Month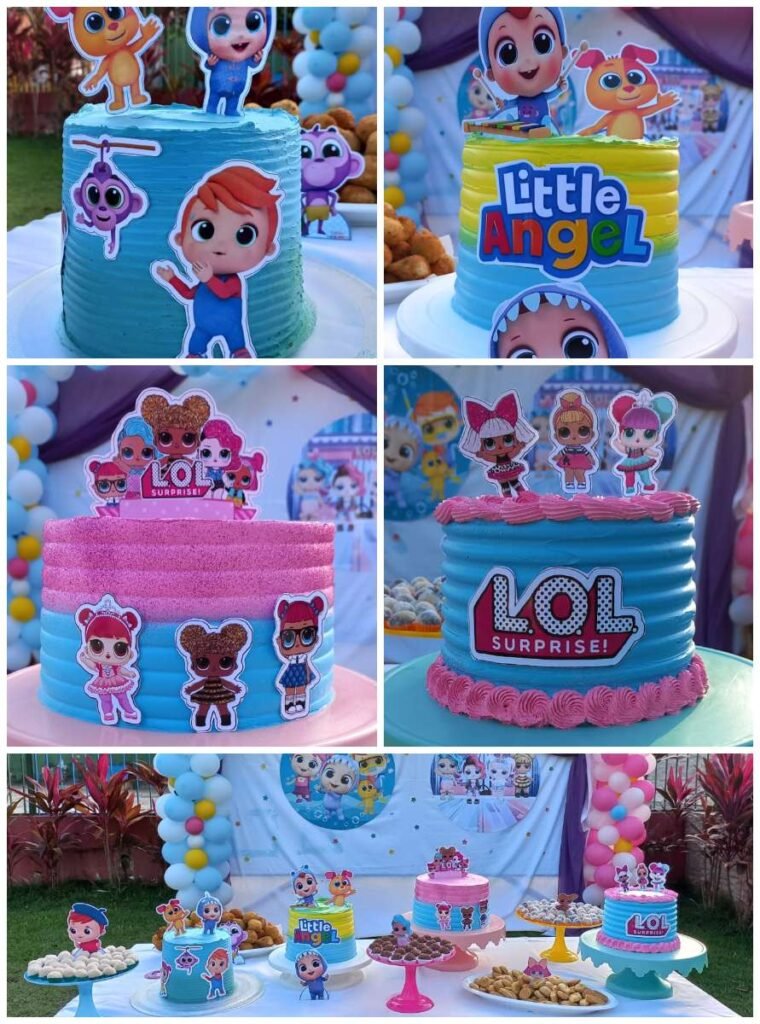 In July, we celebrated the birthday of four children. It was a whole day of celebration, with lots of swimming and games.
The decor was beautiful and the cakes, savories and sweets were delicious. Each one had their theme decorated cake lovingly made by our pedagogue Rafaella Oliveira.
All of this is done with lots of love and affection by the team here at Lar Maná as a way to show how special each child is. …
Adoptions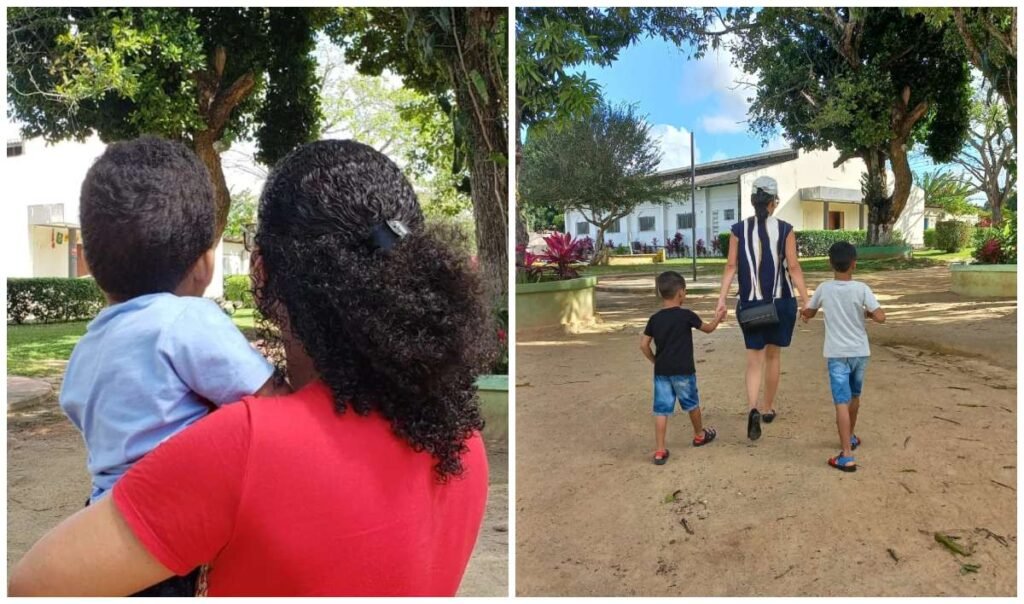 This July we had two adoptions. Three beautiful boys have found a new Home. We greatly miss them, but we are very happy to know that they now have a family. May God bless these families and may they receive all the love and care they need.
Welcome
Another child arrived at Lar Maná. He is only three days old and So tiny. Our mission is to offer all the necessary support so that he feels loved, protected and has a chance for a better future.
With your support, we can provide these children with everything they are entitled to: education, health, housing, food, leisure, protection…
Help us in this cause! Every small gesture makes a big difference in the lives of these children. Click Here to Donate. We need you!
Health Care
Children here at Lar Maná are taken to the dentist regularly and receive care from Dr. Ana Amélia Lapa, Dra. Verônica Luna and Dra. Renata Leitão. A huge thank you to these incredible professionals who willingly dedicate their time and skill to ensure that children in our foster care have access to dental care.
Our newest arrival also received the necessary care to see how his health is going.
He went to the pediatrician for the first time and had his foot and ear tested. Thank God he's growing strong and healthy! ….
Did You Know You Can Have a Positive Impact on the Life of an At-risk Child?
…. …. The Lar Maná is supported through donations and to continue to meet the needs of all the children in our care we need your help. If you would like to contribute with any amount, feel free to contribute on our site https://donate.larmana.org/sponsorships. We are immensely grateful for the generous contributions of everyone who helps us in this effort. ….