Family Reintegration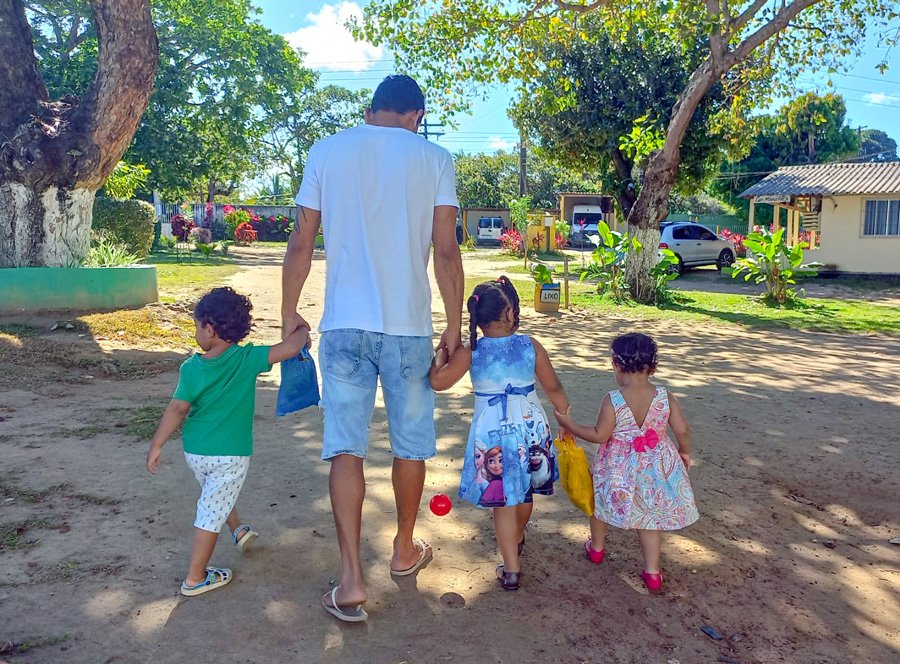 Sharing good news is what we're all about! This month we had a case of family reintegration, when the child is able to return to one of their family members. For cases in which reintegration is not possible, the child or adolescent is made available for adoption. We know they are here only temporarily and we love seeing them thrive in their families, but it is bittersweet to see them go.
However, we always hope that they have a bright future ahead with all the love and care they need. …. ….
Monthly Party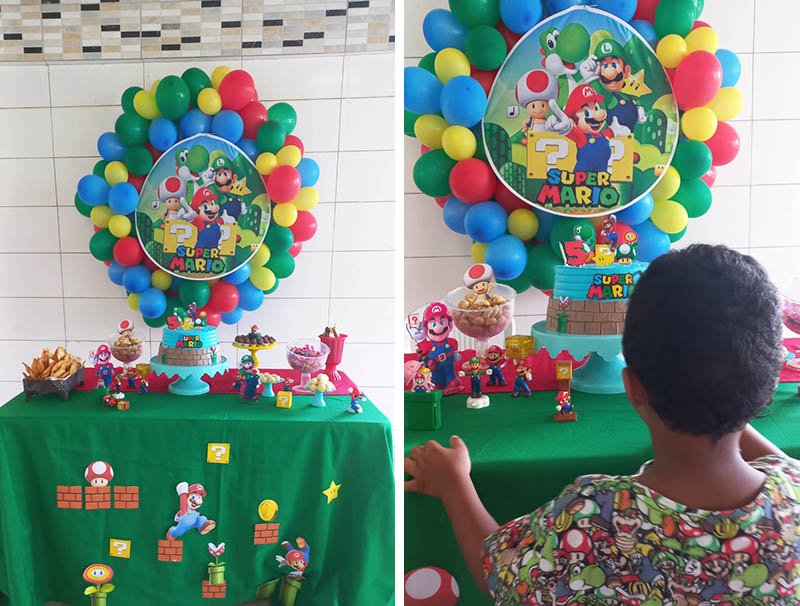 Our little Super Mario turned 5 and had a wonderful party that was put together by our wonderful staff. We celebrate each of the kids' birthdays with a themed party chosen by them as a way for us to show them how special they are.
All the decorations, cake, sweets and snacks are made by our team and volunteers. We ask you guys to keep praying for a long healthy life for this little one!
Training session with Social Educators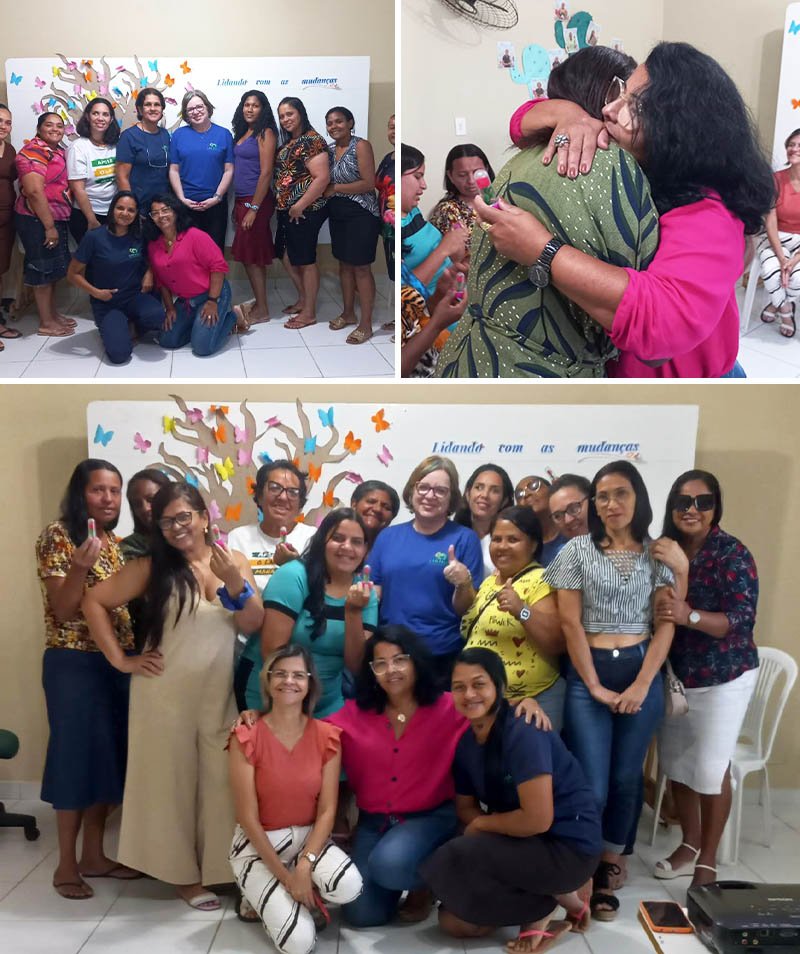 "Dealing with change" was the theme we worked on with the social educators during our last training session. The objective was to perceive change as an opportunity for growth. These training sessions are very important, since through them it is possible to get to know the challenges that our professionals face and try to solve them together, as we also strengthen interpersonal relationships and ensure the team's integration.
Just as butterflies need to go through the process of metamorphosis in order to grow, life constantly demands changes for us to mature.
Besides the personal changes that each of the educators go through, they have a very important job here at Lar Maná, because they are also transforming agents in the children's lives, helping them to go through their personal metamorphosis. It was a blessing to reflect on this theme and grow together!
Math Workshop
Do you enjoy math? From what we observe, many people struggle with this subject that is so important for our daily lives.
With this in mind, our pedagogical team put together a math workshop with the goal of teaching the children and strengthening their knowledge in a fun and dynamic way.
The kids participated in math games, a candy stand, and even bingo. It was a super fun day with lots of learning involved.
Youth Plenary for Children and Adolescents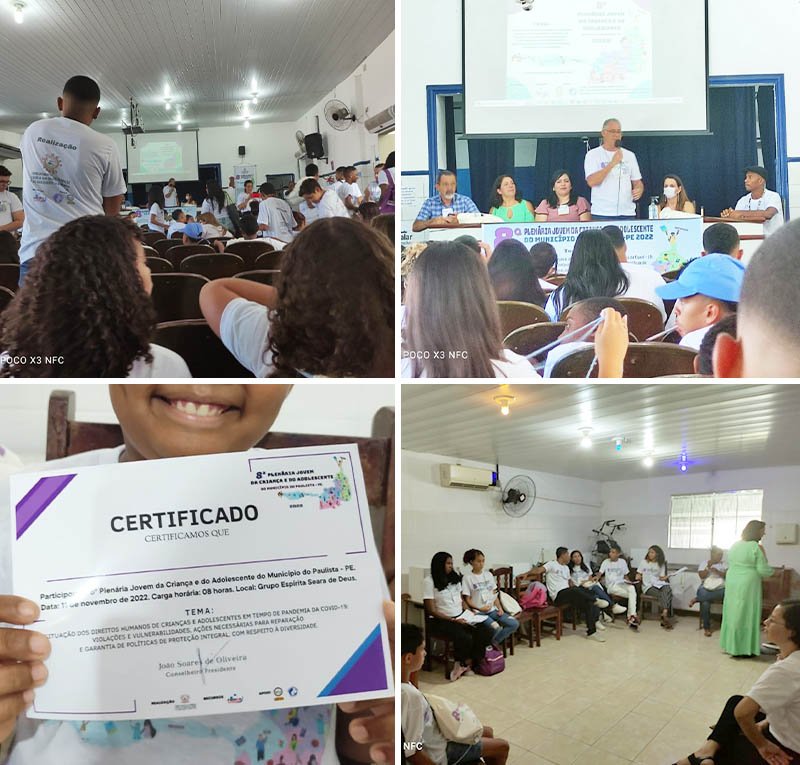 The month of November was packed with activities. We were called to participate in the meeting of the Municipal Council for the Promotion and Defense of the Rights of Children and Adolescents in Paulista, PE.
The event aims to collectively build political legislative projects that can ensure the rights of this segment of the population.
Itamaracá Manatee Project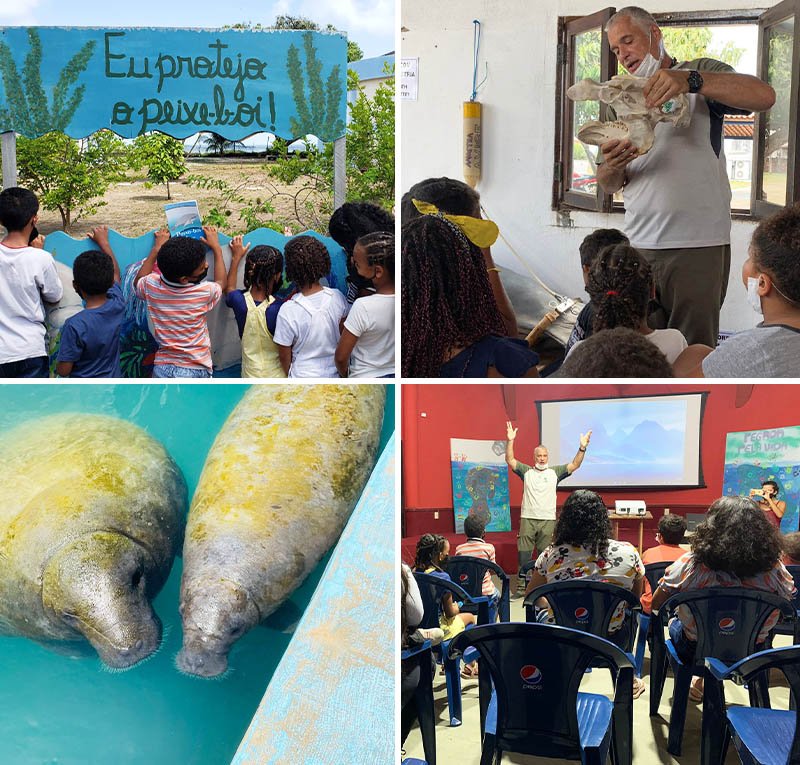 The children received a very special invitation to visit the Manatee Project, located in Itamaracá, PE.
The project aims to conserve and research this aquatic mammal and prevent its extinction in the Northeast region of Brazil. As they participated in lectures and activities, the kids learned about various marine animals and their importance for the environment.
It was a wonderful morning!
First games of the World Cup
Have you been watching the World Cup games? Around here, everyone is very excited and celebrating the games! We dressed in yellow and green and cheered a lot for our players. The kids had a blast!
Computer Class Party – Itaú Social Project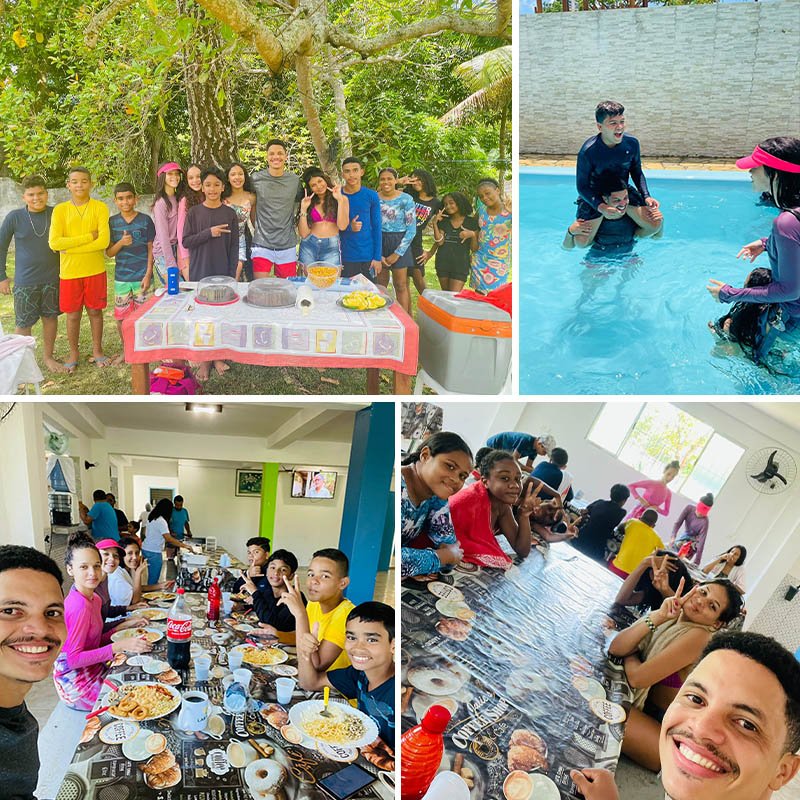 Alongside the work done with our children here at Lar Maná, we have developed a social project with women and children from the community that surrounds us.
We know the importance of technology in our lives, so during Tuesdays and Thursdays, we receive children from the community for computer classes, in order to help them develop in this area.
This project is only possible thanks to the donations we have received from the Itaú Bank through their Social Project branch. This past month we were blessed to host a get-together with the students. They had a lot of fun!

Women's Meeting – Itaú Social Project
As we mentioned above, Lar Maná has been carrying out social projects with children and women from the surrounding community with the help of Itaú Bank Social Project.
Once a month, a group of women from the Chã de Mangabeira community participate in meetings with psychologist Nataly and educator Lusileide to talk about issues that affect the feminine and maternal universe.
The goal is to strengthen the bonds with the community and reach out to these people that are so in need of emotional support.
The theme of this month was: "Nobody does anything alone!" It was chosen with the intention of making us think about the importance of reaching out and loving our neighbor.
"CRER" Event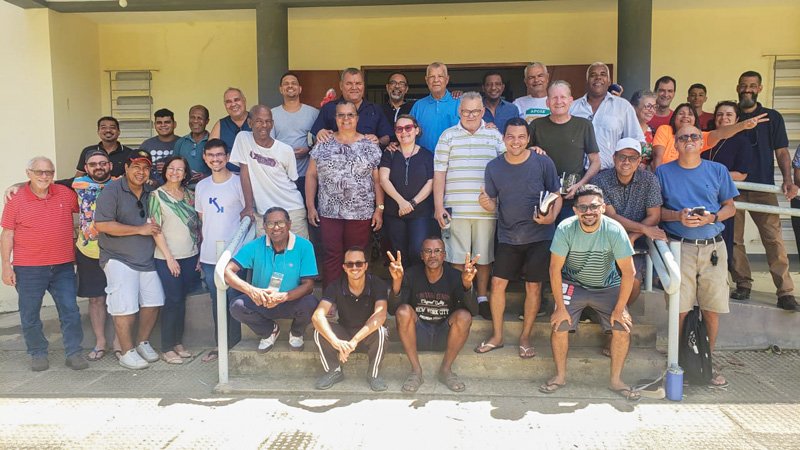 More than a shelter and reintegration home, Lar Maná has a large space to host church events, camps and lectures. Between November 12th and 15th the CRER ("BELIEVE") camp took place, organized by the church of Christ in Boa Viagem. The money raised through these events is of great help for us to pay our monthly expenses here at Lar Maná.
Did You Know You Can Have a Positive Impact on the Life of an At-risk Child?
Over the years, sponsoring a child has been one of the most effective ways to help them develop a positive self-image, get an education and rise up out of poverty. The work we describe in newsletters like this one is only possible because of the support received from people like you.
When you join our dedicated team of professionals and volunteers through sponsorship, we work together to guarantee the physical well-being, mental health and spiritual development of that child. If you want to be closely involved with the transformation of an at-risk child, you can now personally sponsor a child who lives at Lar Maná from wherever you are!
Click the link to start your journey of positively impacting a child's life. https://www.larmana.org/sponsor-a-child/